We are not an institution so please contact the
relevant institution directly for course information.
Register Here
FOR ALL THE LATEST OFFERS
AND SPECIALS NOW
Register
What are you looking for?
SAPICS BUSINESS BURSARY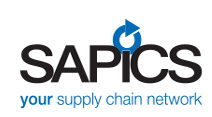 SAPICS is a professional knowledge-based Association that enables individuals and organisations to improve business performance. SAPICS builds operations management excellence in individuals and enterprises through superior education and training, internationally recognised certifications, comprehensive resources and a country-wide network of accomplished industry professionals and they are now offering a bursary.
All Applicants
Must possess a South African Identify Document
Be between the ages of 25-35 years
Be literate in English and have basic numeracy skills
Be currently working in the field of Supply Chain Management
Please note:
Not all applicants to this bursary will be interviewed.
Please complete this form as thoroughly as possible as all information submitted is important to the application process
Closing date is Friday 18th April 2014 and no extensions whatsoever will be granted.
Click Here to download the application form which must be completed and emailed to [email protected]
Facebook Comments