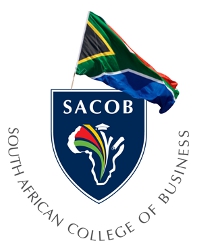 To celebrate the exceptional life of Nelson Mandela who dedicated 67 years to changing the lives of all South Africans, the South African College of Business (SACOB) is giving away 67 free online courses.
TO ENTER, simply click on the '67 Bursary' banner from 9am till 10:07am (67 minutes) on 18 July, and you could win a bursary to study one of SACOB's short courses. These courses are suitable for anyone, whether you want to upskill yourself in your current career, or you're just starting out. Each entry will require students to complete an application form and a motivation, you can choose from the following short courses:
ALL COURSES WILL BEGIN ON 6 OCTOBER AND RUN FOR 10 WEEKS, so applicants must be available to study during that time. These online courses require regular, active participation so applicants must have access to a computer and the internet.
THE BURSARY INCLUDES all study material and full access to The Online Classroom, which means you have access to video lectures, quizzes, discussions with your lecturer and peers as well as access to the Student Question and Answer Platform.
WINNERS will be announced on and notified by Friday 8th August 2014. Bursaries are awarded at the discretion of the College and are not transferable. Additional T&Cs apply.
Article issued by