We are not an institution so please contact the
relevant institution directly for course information.
Register Here
FOR ALL THE LATEST OFFERS
AND SPECIALS NOW
Register
What are you looking for?
RESEARCH TIPS: HOW TO WRITE A GOOD ESSAY
Research Tips: How to Write a Good Essay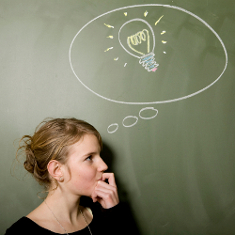 Writing essays is a task that is difficult to perfect – even after being at school or varsity for several years. We've come up with some hints to help you improve your essay writing, from students that have been there and done that!
Brainstorm. Before you begin, make a mindmap or planning document containing all your subheadings and key points. This will help you to plan and execute your ideas, and make it easier to get back on track if you take a break and come back to the work later.
Use formal, third-person language. Avoid slang, and try use sentences beginning with "It is clear that.." and "One can deduce that.." as opposed to "I think that.." or "You can tell that.."
Pay attention to technical details. Margin lengths, subheadings, fonts and font size, referencing – these all count hugely towards your final total. These small elements are easy to correct and pointless to lose marks over. Know what your lecture wants!
Go back and check. Assess your spelling and grammar both with the spell check tool and manually. Sometimes spell check doesn't pick up all errors. You may also think of much better ways to phrase things the second time around.
Don't leave it to the last minute. Or else all these tips go out the window in a flurry of panic! Give yourself time, and break the task into chunks if it's a particularly long or difficult paper.
Got any other hints and tips for essay writing? Let us know on Facebook or Twitter!
Facebook Comments