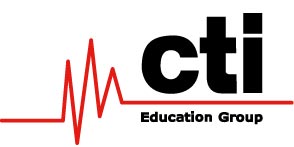 Congratulations matriculants!
So, where to from here? How about a tertiary education that gets you real world ready?
CTI Education Group's campuses around the country have a unique "hands on, brain on" approach to learning that gives you the right  balance of theory, knowledge and practical application.
CTI offers globally recognized qualifications in Information Technology and Commerce. CTI also has smaller classes, personalised attention and makes use of the latest tech to enhance your learning. When you graduate, CTI help you find the right job through our placement programmes.
CTI Education Group wants to get YOU real world ready!
Enrolment for 2015 is still open until 21 February 2015, so visit www.cti.ac.za or SMS "CTI, your name & cell number" to 44311 and CTI Education Group will call you!
CTI Education Group is part of Pearson, the world's leading learning company.Pearson is the corporate owner, not a registered provider nor conferrer of qualifications. CTI Education Group (PTY) Ltd. is registered with the Department of Higher Education and Training as a private  higher education institution under the Higher Education Act, 101, of 1997. Registration Certificate number: 2004/HE07/004.