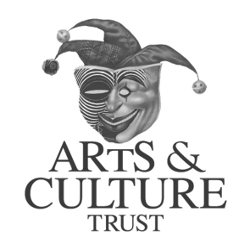 Budding performing artists are reminded that the deadline for the ACT | DALRO | Nedbank Performing Arts Scholarships for 2013 is fast approaching. These scholarships are awarded to enable ambitious youngsters keen to pursue a performing arts course at any accredited South African tertiary institution. Through an annual country-wide competition; participants are assessed on their acting, dancing and singing potential; with the process culminating in a final showcase before an independent panel of judges.
"It is an immense privilege to be able give the greatest gift of all; education to young
people. With DALRO and Nedbank's generous support, the Arts & Culture Trust has
been able to award six scholarships through an investment of more than R900 000 to
date. We are extremely grateful to have partners who share our commitment to the
development of artistic talent," says Chief Executive Officer of The Arts & Culture
Trust, Pieter Jacobs.
Sponsored by Nedbank Arts Affinity and the Dramatic, Artistic and Literary Rights
Organisation (DALRO), the ACT Scholarships Programme is aimed at learners in
their final year of secondary education who wish to pursue undergraduate studies in
the performing arts. Also eligible for participation are individuals who are between the
ages of 18 and 25 but not considered to be professional or registered for an
undergraduate course during 2013.
In order to secure commitment from participants, a registration fee of R120 per entry
is charged and proceeds are utilised for the implementation of the Scholarship
Programme. For the auditions, participants are required to prepare a prescribed
monologue, song and dance. In addition to the prescribed performances, contestants
will also get an opportunity to perform their chosen monologue, song and dance.
During the preliminary round, a panel of judges, comprising two ACT staff members
and one DALRO representative will select six finalists after conducting auditions in
six cities, as follows:
22 June: Durban, Hosted by the Stable Theatre
24 and 25 June: Cape Town, hosted by the Theatre Arts Admin Collective
27 June: Port Elizabeth, hosted by the PE Opera House
8 and 9 July: Johannesburg, hosted by UJ Arts & Culture
13 July: Bloemfontein, hosted by the Mangaung Drama and Dance Group
The fifth annual ACT | DALRO | Nedbank Performing Arts Scholarships will culminate
in a final performance, hosted by UJ Arts & Culture at the University of
Johannesburg, on 30 September 2013. Three Scholarships will be awarded at the
finals, to the values of R150,000, R105,000 and R60,000. All finalists need to be in
position to attend this phase. ACT will cover the costs of travel and accommodation
for finalists.
In 2012, more than 140 aspirant performers registered for participation in the ACT
Scholarship Programme and the newly implemented auditions for the MC of the
event attracted more than 50 emerging presenters in Johannesburg alone.
The closing date for registrations is Friday 31 May, 2013. Eligible candidates who
would like to register can visit www.act.org.za or contact the ACT office for more
information, through: 011 712 8403 or send an e-mail to [email protected]