We are not an institution so please contact the
relevant institution directly for course information.
Register Here
FOR ALL THE LATEST OFFERS
AND SPECIALS NOW
Register
What are you looking for?
PRIVATE VS PUBLIC TERTIARY EDUCATION – SORTING THE FICTION FROM THE FACT
Private vs Public Tertiary Education – Sorting the fiction from the fact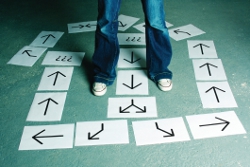 Is a higher education obtained at a state university better than one gained at a private higher education provider? A decade after stringent regulation of private higher education institutions were introduced, it seems the choices for students are improving.
And this is good news for prospective students who viewed a state university as their only viable option but failed to secure a space at one. They are now able to consider further education options which could set their futures on the right track.
So says education expert Dr Felicity Coughlan, Director of the Independent Institute of Education, who says there are several myths around private higher education that deserve debunking.
"When one speaks about private schools, there is often an assumption that the quality of the education is better than at state schools. Strangely, private higher education suffers from the reverse generalisation.
"The South African public has generally been trained to be suspicious of private education. While such attitudes were borne from some unfortunate history, they continue to be fed by several myths which, on closer scrutiny, do not bear out in the present where private higher education is fiercely regulated." Coughlan says that, when considering whether to go the private or public route, prospective students should guard against accepting conventional "wisdom" and instead interrogate the myths that limit their choices.
Consider the following:
MYTH # 1: Private institutions do not comply with the same standards as public ones
REALITY: All registered institutions must meet the stringent Higher Education Quality Council accreditation requirements, as well as the equally stringent and onerous registration requirements of the Department of Higher Education and Training.
MYTH # 2: Qualifications from private institutions are not recognised
REALITY: All accredited higher education qualifications are registered on the NQF and have met the same accreditation standards as public universities. There is thus no inherent reason why students from private institutions should not be accepted for further study at a public one. Because of limited places however, often universities "discriminate" against students who studied elsewhere, whether it was at a private institution or a different public university from the one being applied to.
"Students are encouraged to get their original institution to support their application.  We have found that a direct approach with concrete evidence about the status of our institution quickly dispels myths," says Coughlan.
MYTH # 3: The same education costs more at a private institution
REALITY: It is true that from a fee-payer point of view, private higher education is frequently more expensive than public higher education. This is due in large part to the fact that private higher education is not subsidised in any way and therefore all expenses need to be covered by income generated. However, when a comparison is done from a value proposition point of view there are several ways in which a private choice may be better, because campuses are smaller than virtually all public institutions.
Student service is usually also superior, because as fee payers students have more leverage because of their greater ability to "walk away" if service is lacking. Small, well serviced-campuses are also generally secure, offering a learning environment largely free of unrest, risk or class disruptions.
MYTH # 4: Private education providers are "qualification mills"
REALITY: Because private institutions are dependent on students returning and paying fees, the perception exists that institutions won't want to alienate students by failing them.
This is clearly an illogical approach, because if an institution has low standards and hands out their qualifications too easily, they become devalued and undesirable. Simply put, it would be bad business to let standards drop. Word-of-mouth is the most successful recruiting mechanism, which means the quality of offerings is fiercely protected by the best institutions. A compromise in quality will result in less confidence in the qualification on the part of students, employers and the general public. This drop in confidence can be disastrous for the private institution, as declining student numbers can ultimately result in financial ruin. Therefore there exists enormous incentive for private institutions to maintain standards.
MYTH # 5: Quality exists on a continuum – from high quality public, to low quality private education
REALITY:Quality is not measured by the extent to which the taxpayer funds education. Some public institutions in SA are leaders in the field of research and excellent universities of technology. However that does not equate to them being the right environment for all students and all courses.
It also does not mean that all public institutions offer high quality in all their programmes all of the time.  Choices about tertiary education must be based on an assessment of the fit between personal aspiration, circumstances and the institutional choices available.  Coughlan says that the time has come for private higher education sector to shake off its historic reputation, to ensure that the mental block some still harbour about private institutions don't continue to impact on young people's futures.
But she gives a final word of advice: "There are undoubtedly unscrupulous and illegal operators who surface from time to time, but information on the registration and accreditation of private providers is easy to find. SAQA, the DHET and the CHE all keep copies of the latest register on their websites and it is updated every few months so there is no reason for individuals to be taken in.  The rule of thumb is simple – if the institution cannot easily answer your questions or readily substantiate their status, you should walk away."
 Article source: Independent Institute of Education
Facebook Comments