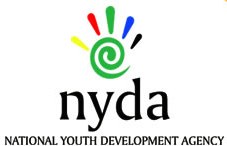 The National Youth Development Agency (NYDA) has invited young matriculants to apply for scholarships.
The NYDA is accepting applications from students who have excelled in their studies and want to pursue studies in courses that fall within the priority growth sectors, and critical and scarce skills areas as outlined in the labour planning frameworks of the country. 
NYDA Chairperson Yershen Pillay said they would ensure the students get to attend the best academic institutions in the country. The Solomon Mahlangu Scholarship Fund is accepting applications from students who want to pursue careers in the field of Law, Tourism, Geology, Logistics, Pharmacy and Journalism.
Other fields that are covered by the fund include Agriculture, Engineering development studies, Supply chain management and Information and Communications Technologies.
"We also want to invite private and public institutions to come on board and partner with us to make it possible to put more young South Africans in institutions of higher learning," Pillay said. Last year, the fund and the Department of Higher Education awarded R20 million in scholarships to 236 students who come from previously disadvantaged backgrounds.
The scholarship fund covers 100 percent costs of the students' studies, including tuition, books, meals and accommodation. The Solomon Mahlangu Scholarship Fund was established in honour of the late struggle icon, Solomon Kalushi Mahlangu, a young member of Umkhonto weSizwe who was wrongfully arrested and in 1979, aged 23, executed under apartheid laws.
Students who want to study at universities or universities of technology have to apply directly to the institutions.
Application forms are available on the NYDA website and all NYDA branches. 
Students, who want to study at Further Education and Training (FET) Colleges, must submit applications directly to the NYDA for the attention of Sihle Mlaba, 11 Broadwalk Avenue, Halfway House Midrand, 1683 or e-mailed to: [email protected].
Article submitted by: SAnews.go.za