We are not an institution so please contact the
relevant institution directly for course information.
Register Here
FOR ALL THE LATEST OFFERS
AND SPECIALS NOW
Register
What are you looking for?
NMMU HONOURS STUDENTS AWARDED MANDELA RHODES SCHOLARSHIPS
NMMU honours students awarded Mandela Rhodes Scholarships
Two Nelson Mandela Metropolitan University (NMMU) honours students were awarded  Mandela Rhodes Scholarships making them part of the tenth cohort of Mandela Rhodes scholars.
They are Chemistry honours student Sendi Gandidzanwa, of Zimbabwe, and Psychology honours student Curwyn Mapaling, of Uitenhage.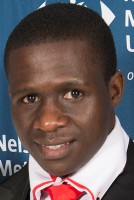 Image: Sendi Gandidzwana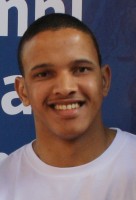 Image: Curwyn Mapaling
A Mandela Rhodes Scholarship provides full funding for up to two years of postgraduate study, to qualified citizens of African countries, at recognised South African tertiary institutions.
The Scholarship aims to help build leadership excellence in Africa. It offers young Africans who display academic prowess as well as leadership potential, a unique educational opportunity. While pursuing their postgraduate studies, the scholars benefit from access to leadership development programmes.
An elated Curwyn Mapaling says the news is still sinking in.
"Being awarded the scholarship is a life-changing experience for me and my family.  I am very grateful to the NMMU staff and students who facilitated my growth which enabled me to apply and qualify for the scholarship.  All thanks and praise to God!"
Sendi, a 2014 NMMU Excellence in Leadership Award winner, is equally happy.
He completed three majors cum laude in 2014. He has served on the SRC since 2013 and won the ALICE award for going above and beyond in community outreach in the voluntary leadership programme, Beyond the Classroom. Sendi is also the outgoing president of the Golden Key International Honour Society.
His future plans include that of becoming a top chemistry researcher and to continue with his studies up to postdoctoral level. He also wants to be part of a Non-Governmental Organisation (NGO) which focuses on youth motivation, development and support.
Similarly, Curwyn also won the ALICE award in 2012 when he completed the Beyond the Classroom programme, and was actively involved in the Golden Key International Honour Society. He says he was educated by example.
"My parents taught me to look out for others, especially those less fortunate than myself."
He says the value of Ubuntu was instilled in him as a child and it is something he still puts into action by supporting a number of organisations, including the Leonard Cheshire Disability Home and Marantha Children's Home. Curwyn is also a past president of the Student Alumni Society at NMMU.
The two were told to enjoy the news with their families and friends and wait until January next year when induction and introduction workshops will be held.
Nelson Mandela Metropolitan University (NMMU) is a featured institution on SAstudy.co.za
Article supplied by NMMU
Facebook Comments