We are not an institution so please contact the
relevant institution directly for course information.
Register Here
FOR ALL THE LATEST OFFERS
AND SPECIALS NOW
Register
What are you looking for?
MNET SUPPORTS EXCITING CAREER EXHIBITIONS IN SA
MNet supports Exciting Career Exhibitions in SA
M-NET PARTNERS WITH SCIENCE CENTRES FOR NATIONAL CAREER EXPO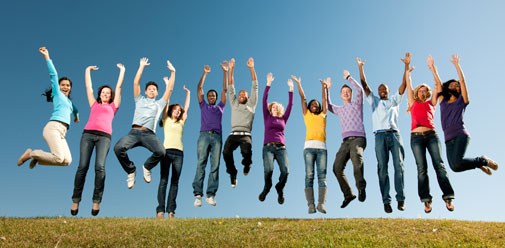 This week, M-Net signed a Memorandum of Understanding (MOU) with three science centres across South Africa to host national career exhibitions, under the umbrella of its M-Net Magic in Motion initiative.
M-Net Magic in Motion is M-Net's rebranded Corporate Social Investment initiative, launched in 2014, that comprises two flagship initiatives, the M-Net Magic in Motion Academy and the M-Net Magic in Motion Career Expo.
For M-Net, having partnered with the science centres further entrenches its commitment to developing local talent in the film and television industry and creates a nationwide awareness of the many, and diverse opportunities in this industry.
In 2014, the M-Net Magic in Motion Career Expo was held in Johannesburg and targeted university students. With just under 3000 students in attendance, the week-long expo was a huge success in creating awareness of the many careers available in this industry. The reality for M-Net was that the students were already in mid-study and changing course was in most cases, not an option.
This year, the expo will be held in three regions, KwaZulu-Natal, Johannesburg and Cape Town and will be targeted at Grade 11 learners.
According to Kershnee Govender, M-Net Corporate Affairs Director, the decision to partner with the science centres is two-fold: The need to create greater, nationwide awareness of the diverse career opportunities in the film and television industry and secondly, the opportunity to create a permanent exhibition in the science centres showcasing the world of film and television creating awareness to a wider audience.
"Collaboration with the science centres catapults our initiative as we are partnering with established entities who work closely with provincial education departments, have a significant reach, impact learners and students' lives with the advice on offer and  enjoy a clear understanding of the specific target audience M-Net is hoping to engage with," said Govender.
The three science centres currently provide learners and students with information about study and work opportunities, offering counselling and services to assist in making informed career decisions.  In addition, the centres showcase science and technology through interactive, fun and informative exhibitions.
The career expos will be held in the following regions, on the following dates:
11-14 August 2015, Johannesburg, Sci-Bono Discovery Centre
18-21 August 2015, Durban, KwaZulu-Natal Science Centre
25-28 August 2015, Cape Town, Cape Town Science Centre
David Kramer, CEO of the Sci-Bono Discovery Centre commented on the collaboration, "Our new partnership with M-Net is an exciting achievement for Sci-Bono, and we are thrilled to work with Africa's leading television broadcaster. Our goal is to increase young people's awareness and interest in the wide spectrum of post-school careers. While Sci-Bono has a particular interest in science and technology, we recognise that our school system does not adequately provide our children with enough career information. This partnership with M-Net is a great milestone for Sci-Bono. As a major player in the broadcasting industry and an esteemed content provider, M-Net is in the best position to give young people a broad view of the television industry."
After the week-long exhibition in each city, M-Net will establish permanent interactive exhibitions at each centre. "Many industries are well represented at these career centres across the country. For the first time, the broadcasting industry will be represented and we are proud that it is M-Net that will carry forward this awareness," concluded Govender.
Facebook Comments