We are not an institution so please contact the
relevant institution directly for course information.
Register Here
FOR ALL THE LATEST OFFERS
AND SPECIALS NOW
Register
What are you looking for?
MILLIONS IN GRANT FUNDING FOR F'SATI
Millions in grant funding for F'SATI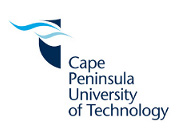 Making history on the African continent does pay-off and the team at F'SATI is proof.
The Institute's Human Capacity Development Grant from the National Research Foundation (NRF) has been renewed to the tune of over R16 million. The NRFmanages the contract on behalf of the Department of Science and Technology which has funded the F'SATI Space Programme since 2009.
This investment is in addition to the NRF's multi-million rand South African Research Chairs Initiative, which will see world-renowned Prof Norman Fitz-Coy join the team later this year.
Over the past few years F'SATI has proved their worth in the higher education sector and has positioned itself as CPUT's flagship programme. It developed and launched Africa's first CubeSat in 2013, produced 50 engineers and has established itself as a CubeSat technology support hub for Africa.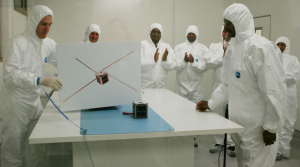 It is also home to the Africa Space Innovation Centre, an innovation hub that boasts an impressive product line of satellite communications systems that are being marketed internationally by Clyde Space in Scotland.
With the funding set to be paid into their coffers soon, the team has their work cut-out having to meet their funder's grant deliverables within a period of three years.
But based on their impressive record, this team, under the leadership of Prof Robert van Zyl, is sure to do much more than just the required outcomes.
Van Zyl thanked all at CPUT for supporting the Institute.
"The launch last year of ZACUBE-1 ("TshepisoSAT"), Africa's first CubeSat in space, is testimony of the expertise, passion and dedication of a wonderful team of staff and students we have at CPUT," says van Zyl.
"We respect the national mandate that we are entrusted with. We will therefore continue to do our best to reach the targets we have set ourselves; making CPUT great."
Facebook Comments