We are not an institution so please contact the
relevant institution directly for course information.
Register Here
FOR ALL THE LATEST OFFERS
AND SPECIALS NOW
Register
What are you looking for?
MEDIA24 BURSARY PROGRAMME: COMPUTER SCIENCE/INFORMATION TECHNOLOGY
Media24 Bursary Programme: Computer Science/Information Technology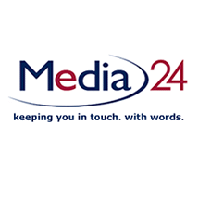 Media24, part of the Naspers Group, has a growing number of work opportunities for software developers in their online publishing and e-commerce businesses. They are launching a bursary programme as part of their drive to find and attract talent and is offering deserving students all expenses paid tuition and a guaranteed job in a start up environment.
It is the ideal home for graduates who will experience the freedom to be challenged, to grow their skill sets and work in a business that rewards hard work and innovative ideas.
Requirements:
Registered for 3rd year or Honours in 2014 in any of the following degrees B.Sc (Computer Science); B.Sc Honours in Computer Science; B. Business Science (Computer Science or IS);
Academic average of at least 60% in 2013
Experience with/knowledge of .Net; C#; ObjectiveC; Java; PHP; Rails; and/or HTML 5
Experience with/knowledge of databases, stored procedures, and MySQL, XHTML, CSS, JQuery, and/or AJAX
Skills & Competencies
You should:
have a passion for digital;
have the ability to learn fast;
show grace under pressure;
be end-user-focused;
have good people skills;
be curious, persistent and resilient;
be proactive
On the job, some of your duties may include:
Configures, analyzes, designs, develops, and maintains program codes and applications to support business processes and functions in required programming language
Performs all aspects of programming assignments and assists with systems/application design.
Performs basic systems analysis techniques, testing, debugging, file design and storage.
Creates specific applications against business requirements received
Develops enhancements to existing products in Production
Fixes bugs where required
May be required to assist on ad hoc projects or tasks as determined by manager
How to apply: Click here to apply online
All expenses paid tuition in 2014 and a job in 2015
Closing Date: Unpecified
Facebook Comments