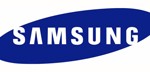 Samsung South Africa has launched the local version of Learning Hub – a technologically enhanced multi-media learning environment that integrates images, video, text with local and international content into a single learning experience, all accessible from a mobile device.
Currently pre-loaded on the Galaxy Note II device, this digital shop front is the ideal platform for school learners, those seeking higher education as well as people looking for adult educational training to gain access to a wide range of educational content such as text books, tutorial videos, info graphics and the like.
"The Samsung Learning Hub is at the forefront of what is desperately required in this country – easy access to affordable, yet high quality education. We believe this application opens up the opportunity for a wider educational reach and provides the consumer with an opportunity to engage their desired studies quickly, conveniently and in a fun, fast and efficient way," says Craige Fleischer, director of Mobile Communications at Samsung.
Track progress of studies
The Samsung Learning Hub offers students the ability to download certain free and paid for courses, subjects and tutorials that are of interest to them or that align to their core studies. From here it offers a highly interactive learning environment, epitomised by a built in learner management system. This system enables students to track the progress of their course or studies, pose their own questions and answers and review fellow users' questions, creating an environment where they can learn at their own pace.
"We have commissioned and are continuously engaging an array of the world's most renowned publishers to bring content to the application that is relevant, credible and of course, as diverse as possible – to ensure that our consumers get the very best out of this education based application, as we believe that the future of education lies in technology," continues Fleischer.
In line with this, the Samsung Learning Hub ensures that students are not taken too far out of their comfort zones but rather enables the full functionality that students are accustomed to in terms of traditional learning environments such as highlighting, taking notes and circling special notes or mentions. Students are also able to bookmark both video and text content, so that they can go back to it as a reference or can keep track of where they are.
Save work to the cloud
Through the Samsung Learners Hub students are able to save their work and study notes to the cloud, enabling access from any Internet enabled device and of course, ensuring that they never lose another study note again. It also enables you to share content, discuss study material and manage this content across a number of Samsung users.
The Samsung Learning Hub is currently preloaded on the Galaxy Note II and will be available for download on the Galaxy Note 10.1 at the end of October and on the Galaxy Tab 2 10.1 at the end of November. Furthermore, all commercial Galaxy Tab 2 10.1 and Galaxy Note 10.1 devices sold after this time will also be preloaded with the Learning Hubs accordingly
Article by , adapted by SAstudy.co.za