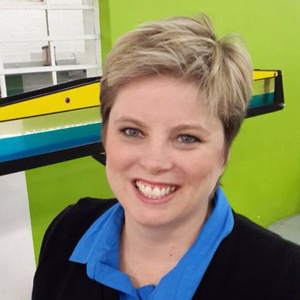 Marlize Holtzhauzen, a final-year Business Management and Leadership student at the UFS Business School, was recently awarded the 1st prize at the Google pitching competition in Zurich, Switzerland.
Holtzhauzen's winning entry, Rapid Response, is a mobile application for use in emergency situations. In an emergency the application allows the phone to be used as a panic button which contacts emergency services and notifies the family of the user. The app, co-founded by Gerrit Cloete, was selected as one of 10 South African technology start-ups. These were part of the Swiss South African Business Development Programme under the auspices of the Swiss South African Joint Research Programme.
Since its launch on 1 July 2014, the Rapid Response app has had over 400 downloads and is available on app stores. It has also stirred interest in Europe and the USA and is already in use in Southern and East Africa. Holtzhauzen says good team work and a great product will ensure the success of this start-up in the future.
Other South African entries included Drew van der Riet from the University of KwaZulu-Natal (UKZN): Advanced Prosthetics Engineering. Gavin Jones of the University of Cape Town (UCT) also entered. He is a Technology Commercialisation practitioner candidate working on the commercialisation of a UCT innovation for the rehabilitation of stroke patients.
For more information contact Marlize on +27(0)83 3270 177 or visit the website www.rapidresponse.co.za .
Article issued by UFS. To view their profile on SAstudy, click here.