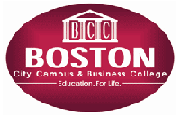 Applications for students wishing to apply for bursaries at Boston City Campus are now open, so don't miss out the opportunity to join the thousands of Boston graduates around the world who are now in successful careers! Bursaries are awarded based on numerous factors including the learner's grades, family and financial situation. Leadership potential is also taken into consideration.
Boston offers over 80 dynamic career qualifications, tuition towards Unisa degrees and Media Studies are available at selected branches and in order to assist prospective students in making the best career choice possible, it offers free computerised career compass assessment based on one's interests, talents and skills in order to make an informed career choice.
Furthermore there is a strong commitment throughout the organisation to ensure that each student learns, grows and has fun during their time at Boston City Campus. Great care is taken to ensure that qualifications are industry recognised and the college works hard within industries to establish learning programmes.
There is also the Experience It! programme which was created to bridge the gap between study and career. Through the programme Boston partners with more than 100 corporates to provide internships so that students have the edge when applying for a job by being able to say 'I have experience'.
This kind of commitment and dedication has been recognised with Boston city Campus having been voted Coolest College in the Sunday Times Generation Next 2012 Survey, Best College for three consecutive years in The Star Your Choice awards and Best Computer Training College for two years in a row.
The current round of bursary applications for Semester 1 is now open with the last date for submissions being 30 November, 2012. Should you wish to apply for a bursary it will be assumed that you are fully committed to achieving your qualification and career and that you are prepared to dedicate yourself to your studies.
For more information contact the Boston City Campus National Call Centre on 011 551 2000 or visit http://www.boston.co.za/index.php/new-projects/bursary-applications.
Article source:http://www.bizcommunity.com/Article/196/98/84968.html