We are not an institution so please contact the
relevant institution directly for course information.
Register Here
FOR ALL THE LATEST OFFERS
AND SPECIALS NOW
Register
What are you looking for?
INTEC LAUNCHES 173 ACCREDITED PROGRAMMES AND AWARDS R20,000 BURSARIES
INTEC launches 173 accredited programmes and awards R20,000 bursaries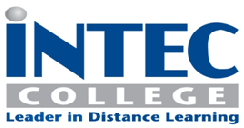 INTEC College launched its 173 new accredited programmes and handed R20,000 worth of bursaries to key industry professionals, at a 'breakfast with a difference' at the Blue Waters Hotel on Friday, 4 April 2014.
INTEC Brand Ambassador, Makhosi Khoza together with the CEO of INTEC College, Pranesh Rugnudan at the launch event.
The breakfast was attended by over 50 top companies in KwaZulu-Natal. INTEC's 173 accredited programmes were endorsed by the South African Qualifications Authority (SAQA), which is a statutory body, regulated in terms of the National Quality Framework (NQF) Act.SAQA is mandated by legislation to oversee the development and implementation of the NQF.The event included keynote addresses from SAQA and the South African Board of People Practices (SABPP) as well as entertainment from Mo Magic, who brought his own charisma to the event by demonstrating the 173 programmes with magic.
Assistant Director for SAQA, Peter Bosch said, "SAQA is proud to be associated with INTEC College and our presence here today is our endorsement of the 173 programmes."
The breakfast morning also featured the INTEC 173 brand ambassador Makhosi Khoza. Makhosi is a South African radio personality, motivational speaker, businessman and a proud INTEC student, studying towards a Higher Diploma in Public Relations.
Ecstatic bursary recipients, who were nearly brought to tears following the life-changing announcement, added an electric atmosphere to the morning. Charmaine Steenkamp of JDG Financial Services, Neermalla Gounder of EXR Construction and Celeste Bloom of Life Entabeni Hospital now have the opportunity to choose from one of INTEC College's five schools including, Business School, Computer School, Creative School, Technical School and Vocational School, and pursue one of the 173 programmes of their dreams. The 173 programmes include courses in various disciplines ranging from Accounting, Marketing, Human Resources, Paralegal Studies, Computer Studies, Fashion Design, Interior Decorating, Beauty Care, Radio Broadcasting, Electrical and Draughting, Woodwork, Chemistry, Early Childhood Development, Healthcare and Tourism, among others.
The Quality Council for Trades and Occupations (QCTO) has accredited the 173 INTEC programmes. These qualifications reside under the Occupational Qualifications Sub-Framework (OQSF) and are registered with SAQA on the NQF.
According to the General Manager for INTEC College, Martin Koch, "The launch reinforces INTEC's partnership with industries. The excellent response at today's event is testimony of our reputation in the market, and we would like to reassure companies that the 173 programmes is the perfect solution for their staff."
Look out for news on regional launches to be held in Johannesburg and Cape Town in April and May.For further information on the 173 programmes, visit www.intec.edu.za.
Article issued by INTEC College.
Facebook Comments