We are not an institution so please contact the
relevant institution directly for course information.
Register Here
FOR ALL THE LATEST OFFERS
AND SPECIALS NOW
Register
What are you looking for?
INFLUENCE PRODUCT DEVELOPMENT; TAKE PART IN THE STUDENT SURVEY TODAY
Influence product development; take part in the student survey today
As consumers get more and more savvy; brands are also becoming more customer-centric. Companies need insights to develop the best products and services for their target audience; tell and sell marketing no longer works.
Today's consumer is empowered; empowered to find their own information, empowered to share their opinions and empowered to avoid irrelevant products.
Companies have started listening to their target audience, collecting data and gaining insights to aid in product development. And the best way for you as a consumer to share your views and opinions about product development is to take part in online surveys usually developed by researchers.
Student Brands a youth and student marketing agency has developed a survey to give students an opportunity to influence product development in South Africa. There are surveys running each month for the next remaining 10 months and students who take part in this months tourism student survey stand a chance to win two tickets to the Cradle of Humankind.
The objective of the Student Brands' student survey is to allow students to voice their opinions and thoughts about the South African tourism industry at the same time rewarding them for their participation.
"We want to get a sense of when students go on vacation, who do they prefer going on vacation with, where they enjoy and prefer going on vacation to as well as where the students reside when going on vacation." – Lerato Monareng; Student Brands Community Manager.
Tourism contributes a lot to the South African economy and sharing your views with researchers about improvements that could be made or ideal travel destination in South Africa and the rest of Africa could be a huge contribution to the industry.
About Student Brands: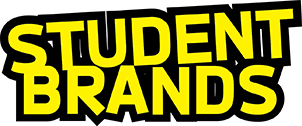 Student Brands strives to be the leading student portal, firstly in Southern Africa and then the world at large. Student Brands provides a means of linking the youth, institutions in South Africa and businesses through various platforms. These wide varieties of free platforms help students grow and develop.
Facebook Comments