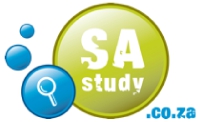 I've been working at Argo since June 2013, and in doing so have gained some valuable skills. The most prevalent of these is probably time management. Although having a job has put increased pressure on me to meet both varsity and work deadlines, I have come to enjoy being busy and feeling purposeful. A downside is that I feel guilty if I take an hour off to relax as there is always something that needs to be done.
I went to the Argo offices for the first time a few weeks ago (the majority of my job is done from home). I was expecting the standard corporate office cubicles, and was jaw-to-the-floor when I saw they were situated on a beautiful farm in the middle of the Winelands. Not your typical desk job, that's for sure. The office dynamic is very relaxed and friendly, and it is clear that the employees get along well together. And the coffee is great, which is always a plus.
I've progressed from sending articles in word document format to publishing them on the website myself. This comes with the added task of staying constantly connected on SAstudy's Facebook and Twitter feeds when something new is published. I have unfortunately become one of those people constantly on their phones and laptop.
The only bump in the road was when I accidently gave them my brother's banking details instead of mine for my first paycheck. Awkward. He got all excited when a suprise lump of money was deposited into his account; luckily I realized the mistake before he went and had the best night out of his life.
It's been an enriching experience, and I'll be sad to leave Argo when my contract is up. But, as has been said many a time, when one door closes another opens. Time to stick one's neck out and search for the next adventure 🙂