We are not an institution so please contact the
relevant institution directly for course information.
Register Here
FOR ALL THE LATEST OFFERS
AND SPECIALS NOW
Register
What are you looking for?
HOW DOES KNOWING YOURSELF HELP WITH CAREER CHOICES?
How does knowing yourself help with career choices?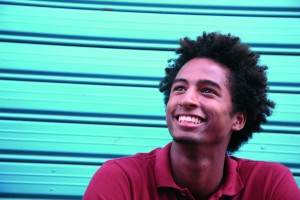 By Thabo Ledimo
"Knowing yourself"  means that you know what would make you happy and what would not. So, it is important to know where your interests lie with possible career choices because if you choose a career path that is not for you, then you would not be happy and most likely fail because this it is not where your passion lies.
There are many different characters, personalities and stories in life, they might sound the same if you group them, but for every individual there is a specific way of experiencing things. Now when it comes to career choices, you need to know who you are and who you want to become – this is very important.
Few tips for you to help figure out WHO you are:
What are your Interests? You will always be drawn to something you are interested in, either it being music, art, business, social work just to name a few.
What are your Hobbies? What you do in your extra time can make you a billionaire – believe m! Companies such as Microsoft, Facebook and Google were all started during the spare time of the creators which become so big it turned out to be their job. Or, let's say you like walking your dog to the park. With time you will learn more about dogs and it might inspire you to go and study to be a Veterinarian and open your own vet. If you don't have the money to go and study, start your own business by walking docs getting people to pay you for it.
What are your Weaknesses? Everyone has weaknesses, know yours and how you can "better" these weaknesses and turn them into strengths.Not everybody can sing but if you love music you can learn how to produce that beautiful music.
What are your Strengths? The art of capitalizing comes with your strengths. Can you dance? How about you go open up your own dance studio. Are you one of those people who never seem to keep quite? How about you become a radio Disc-jockey? There are endless opportunities out there and they are just based on who you are.
You can have the best personality in the world; it will not help you if you do not learn to respect other people. And if you are doing that already, good for you… see you in the bright future!
Take a look at yourself you will see the future you. It only takes a few minutes. After all you really are the captain of your soul, the master of your fate!
Thabo Ledimo is currently one of SAstudy.co.za's freelance writers, if you would like to know more about him, check out Thabo's blog
Follow him on Twitter: @ThaboLedimo
Facebook Comments