We are not an institution so please contact the
relevant institution directly for course information.
Register Here
FOR ALL THE LATEST OFFERS
AND SPECIALS NOW
Register
What are you looking for?
HOW A HOLISTIC VIEW TO EDUCATION CAN COMBAT SA'S LOW GRADUATION RATES
How a holistic view to education can combat SA's low graduation rates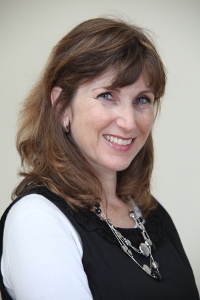 Tertiary institutions that want to improve their graduation rates need to take a holistic look at the education that encompasses each student's environment, aptitude, passions and finances. Students who want to succeed in their tertiary education, meanwhile, need to look for institutions that can give them the guidance and support they need to succeed.
That's according to Natalie Rabson, Marketing Manager at leading tertiary education provider, Boston City Campus & Business College. She says that providers of further education need to take a more active role in helping students to choose the right courses for their needs if they are to combat high drop-out rates from South African tertiary institutions.
The graduation rate among undergraduate students in South Africa's 23 public universities is a slender 15%, according to the Department of Higher Education and Training. Behind this number is a tale of wasted potential for many young South Africans who could not capitalise on an opportunity for further education and of private and public money spent for no real return. Says Rabson: "We believe that the major reason for low graduation rates lies in the fact that there are simply too many students doing courses that are not right for them. In many cases, we see students pursuing a degree – accountancy or law, perhaps – that they have little aptitude for, or interest in.
"And in other instances, we see students who need to work full-time to support themselves and their families embark on long degrees that they cannot complete because of time and money constraints. Their chances of success would be hugely magnified if only they chose a course that was appropriate to their passions and circumstances."
Boston's answer to this challenge is to approach each student's education in a holistic manner. The institution's approach takes into account the student's current career and finances as well as his or her talents and interests. "This helps students to enter tertiary education with a better chance for success," says Rabson.
One important part of the Boston methodology is a career guidance tool, called "Career Compass", which helps students direct themselves to the right courses or degrees by answering questions about their interests, values and ambitions.
Boston City Campus & Business College offers over 80 career courses as well as Unisa degrees and media studies. Matching people to the right options from this selection is critical in ensuring that a high percentage of students complete their courses and degrees, says Rabson.
"Our experience is that people tend to succeed in courses that genuinely interest them and that are aligned with their talents," she says. "So we try to direct students to courses that they will enjoy. Often, that means helping them to consider an option they hadn't thought of before. We also match the student's course options with his or her finances, as well as provide flexible financing options."
For example, a student might express a vague interest in computers, and the career guidance process could help him or her to understand the wide range of career options in the field. For one with the time and money, a four-year computer science degree might be the right route. For another, a year-long programming or IT support course that equips him or her with employable skills quickly, might be optimal.
Boston's approach has translated to a drop-out rate of less than 20%, says Rabson. For technology courses accredited by the global IT association Comp TIA, Boston has the third-highest pass rate in the world.
"So often, youngsters choose a career or field of study without doing the proper research and evaluation," says Rabson. "We want to make sure that students are able to finish courses they start with us, and see our career guidance as a critical part of our role." In addition to the Career Compass, Boston offer access to qualified study counsellors as a free service.
Article issued by Boston City Campus and Business College
Facebook Comments