We are not an institution so please contact the
relevant institution directly for course information.
Register Here
FOR ALL THE LATEST OFFERS
AND SPECIALS NOW
Register
What are you looking for?
HIGHER CERTIFICATES - PROVIDING A FOOT IN THE HIGHER EDUCATION DOOR
Higher Certificates - Providing a foot in the higher education door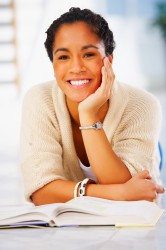 Many of last year's matriculants now find themselves in a situation where their plans to study towards a degree this year were thwarted by marks which didn't allow them to make the cut. But an education expert says that there is still a way for those who remain determined to study towards a bachelor's degree: that of pursuing a Higher Certificate, which will allow them to take the next step without having to repeat their matric.
Dr Anne-Ka van den Hoek, Academic Manager at the Independent Institute of Education, SA's largest and most accredited private higher education institution, says a Higher Certificate is a great option for these prospective students.
"A Higher Certificate in Business Principles and Practice, a Higher Certificate in IT in Support Services or a Higher Certificate in Events Management, for instance, will give students access to a BCom, a Bachelor of IT in Business Systems, or BA the year after completion. And the good news is that the Higher Certificate is available to anyone who only achieved a HC pass in their National Senior Certificate.
"So you do not have to give up your degree dreams. But the key is to fully engage with your Higher Certificate, so that you can develop some of the key skills you may have been lacking that resulted in you not achieving a Bachelor's pass to start with." Van den Hoek says it is important that matriculants check that the institution they register with for a Higher Certificate, supports all students with focused academic literacy modules and a full year programme designed to bridge the gap between school and higher education.
She says that Higher Certificates have replaced many foundation programmes, as they provide students with an opportunity to gain a full qualification while at the same time mastering those essential skills needed for higher education success – broadly known as academic literacies.
"These range from how to engage successfully with academic material, to how to review information and present it appropriately with the level of synthesis required for successful academic study," she says.
But she also warns that, while all degrees at public and private higher education institutions are subject to the same quality assurance requirements, they are not all alike. "Students should not only look at entrance requirements, but also at the curriculum and the alignment of that curriculum with their future career aspirations.  This is particularly important for those degrees that can be quite generic, such as a BCom or a BA.
"A focus on strategic management, for instance, raises the bar on one's study of business management and differentiates graduates.  And becoming a lawyer is not the only career path to follow a degree with a legal focus. The integration of legal subjects with business management in a BCom degree forms a solid basis for a career in corporate governance or leadership.
"It may take you a little bit longer to get there, but the experience and ultimate achievement will be well worth it, and will set you on the road to the career you've dreamed of but deemed out of reach."
Article source: Independent Institute of Education 
Facebook Comments