We are not an institution so please contact the
relevant institution directly for course information.
Register Here
FOR ALL THE LATEST OFFERS
AND SPECIALS NOW
Register
What are you looking for?
GRAB YOUR BRIGHT FUTURE, IT'S JUST ONE ENTRY AWAY
Grab Your Bright Future, it's Just One Entry Away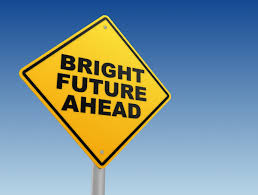 Do you Dream of a Brighter Future?
If your dreams of a brighter, better future are what motivates you and you think you have what it takes to inspire others to aim high, the Future Stars competition is one that you should be entering.
We know that many students face an extreme number of challenges when it comes to education and those who persevere in the face of adversity deserve to be acknowledged and serve as a role models to others. The Future Stars Awards have been developed with this in mind, and if you are between the ages of 16 and 24 now is the time to make your mark and pave the way for success.
Do you believe in yourself?
One of the key factors in any student's success is believing in themselves and their abilities, and making sure that nothing stands in their way. Having someone who believes in you is a powerful motivator and this competition is not only about seeking recognition, but about encouraging your peers to vote for you and inspiring others to reach for the stars.
The Future Stars competition is sponsored by CTI Education Group and Midrand Graduate Institute, both of whom recognise that South Africa's future lies squarely in the hands of its children. The programmes that these two educational institutes offer are invaluable and their sponsorship shows commitment to those who are the leaders of tomorrow. If you believe in yourself others will too, and CTI and MGI encourage you to enter the Future Stars competition and to check out the study options available to you.
Inspiration is Everything
Previous success stories show clearly how the Future Stars winners can serve as inspiration, and there's nothing better than learning from your peers and being inspired by others quest for excellence. This competition opens up a huge number of doors for entrants and with CTI and MGI as sponsors; you could be joining some of the most successful S.A businessmen on the path to success.
Entering the Future Stars Awards can make your dreams of a better tomorrow a reality and will put you in a positive light when you enter the job market. Show S.A that you have what it takes to be an excellent student and role model and submit your entry now.
Facebook Comments