We are not an institution so please contact the
relevant institution directly for course information.
Register Here
FOR ALL THE LATEST OFFERS
AND SPECIALS NOW
Register
What are you looking for?
GETTING AHEAD WITH THE ACHIEVER PROGRAMME
Getting Ahead with the Achiever Programme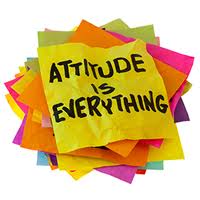 When it comes to achieving and establishing a passion for excellence any one can meet the challenge, but it takes self-discipline to really drive and motivate yourself on an ongoing basis. The Achiever Programme has been designed to instil as sense of order into your life, teach you how to face obstacles head on and create structure whilst studying and working. If you're looking to get ahead in life this free online course is an excellent motivator and will teach you how to become your own life coach too.
Are you Future-Proofed?
It takes a specific type of person to step out of their comfort zone and learn new systems, master techniques and apply principles that change the way they live. If you think you have what it takes to be an achiever then investing a little bit of time in this programme is essential. Students from all walks of life can benefit from the Achiever Programme and all you need is the will to succeed.
As this program is free you can take part in it at any time, and you can improve your future on your own terms. What you learn can be applied in the way you best see fit, but the structure of the programme and the way it forces you to address specific factors in your life will ensure that you aim higher and reach your full potential, pushing you toward a more successful future.
Are you Ready for Tomorrow?
The Achiever Programme helps you set out your plans today to ensure that when the time comes you are ready to face challenges that may arise, are able to manage your time efficiently and make the most of every opportunity offered to you.
This programme is here to help you streamline your life, build on your strengths and get ahead, and it's beneficial in so many ways. It allows you to embark on a journey of self-discovery that will take you from average to exceptional and best of all; it's completely free and can be completed in your own time. If you want to future proof your life and get ahead, sign up for the Achiever Programme and unlock your full potential.
Facebook Comments