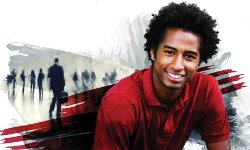 By Mariéke van Rooyen: Communications Manager (USB-ED)
USB-ED offers a Gap-year Certificate in Entrepreneurship and Management that will be presented for the third time in 2013. It is aimed at school leavers who need time and support to orient themselves with regard to their career choices; students who have terminated their studies before completing a qualifation and are unsure about their future; and young graduates who want to create their own opportunities or move into corporate business. Although the content essentially remains the same, the programme undergoes continous development to ensure that young participants grow on a personal level.
According to De Wet Schoeman, director of the Centre for Applied Entrepreneurship at USB-ED, the programme benefits participants in different ways. "Typically they report that it helps them discover who they are, what their goals are and how to reach those goals. They also learn that, if they don't take initiative, doors won't open by themselves." 
One of Schoeman's biggest challenges is to find a healthy balance between keeping participants busy with set activities and letting them take responsibility for their own activities and enjoy the results that follow. "It's clear that those who take the most out of it, get the most out of it." 
Chrizelda Walters, life coach on the programme, agrees: "The journey each young person takes during this programme depends on his or her own discipline and motivation. The programme offers support, but the individual must grab hold of it."
There are various organisations and business people that are willing to 'plough back' by allowing gap-year participants to job shadow. According to Walters, it is important for participants to investigate and experience the "world of responsibility". In return, participating companies are exposed to a younger generation's way of doing things. However, Schoeman says the goal is not to push these young people directly into business. Often they go on to further studies, or find ways to gain further experience. But the programme allows them to gain confidence and grow to a point where they are able to make an informed decision regarding their career paths.
Participants' stories:

Jéan Johnson was born and raised in Beaufort West. He is one of four siblings, with his eldest brother being his business partner. After school he studied general management in Cape Town, and started selling meat products in Khayelitsha. Shortly afterwards, they were able to open a shop in Beaufort West. Jéan stayed there for a year but felt his life was too consumed by work at such a young age. He was looking for a break when he found out about the Gap-year Certificate in Entrepreneurship and Management. He describes his experience: "The year and programme helped me tremendously with creating new networks, and there is a continuous flow of new ideas. The fact that I could find my feet again and properly plan my future was the biggest gain. I would recommend the programme to any young person who does not know which direction to take in life. We opened Ka'roo Deli about a week ago in Beaufort West and expect big things for the new venture. I will also be responsible for a new central distribution point in Paarl next year, which is an exciting new project."
Nina Bezuidenhout matriculated at La Rochelle in Paarl in 2011. She enrolled for the Gap-year Certificate in Entrepreneurship and Management as she was uncertain what to study after school. She shares the following about her experience: "The programme gave me the time and opportunity to learn more about myself and make the right career and study choice for next year. I gained a lot of experience that will help me going forward. I am planning to study clothing and textile technology next year. Then I would like to go overseas to gain some experience and then come back to South Africa to open my own shop. I will then be able to apply all that I have learnt about building a successful business."

Devan Swanepoel (2011 participant) has since started working at Soft Light City, a sound studio in Woodstock, Cape Town. The company produces original music and audio for the advertising and communications industry. In 2011 he started as general manager and now fills the role of studio manager, where he is mostly responsible for research and marketing. He shares the following about his experience after the programme: "Every day I am tested by challenging circumstances and tough decisions that I need to make. I don't think I would have been able to make half those decisions if it weren't for the Gap-year Certificate in Entrepreneurship and Management at USB-ED. The programme equipped me with the necessary business tools. It was one of the best investments I've made in myself."
The Gap-year Certificate in Entrepreneurship and Management starts on 4 February 2013 in Stellenbosch. The closing date for applications is 21 January 2013. A limited number of participants will be admitted. For more information, visit www.usb-ed.com/gap or contact Charmaine Garcia at +27 (0)21 918 4488 or [email protected].
Article source: University of Stellenbosch Business School