We are not an institution so please contact the
relevant institution directly for course information.
Register Here
FOR ALL THE LATEST OFFERS
AND SPECIALS NOW
Register
What are you looking for?
FULL-TIME BURSARIES: 2015
Full-time Bursaries: 2015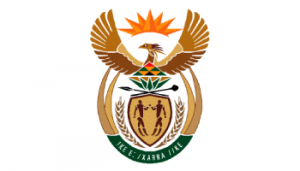 The Department of Environmental Affairs is inviting full-time students to apply for bursaries, to be awarded in the 2015 academic year, in the following fields of study:
• B Tech Marine Pollution
• MSc/PhD Marine Pollution
• Honours/MSc Mechanical Engineering
• Degree/ND Waste Management
• MSc Engineering: Waste Management
• MSc Nematology, Ichythyology, Taxonomy(biology) and Microbiology
• BSc Ecotoxicology
• BSc Environmental Engineering
• BSc Biochemistry
• BSc Chemical Engineering (Process Engineering)
• BSc Chemistry (Industrial Chemistry)
• BSc Environmental Science majoring in Waste Management
• ND: Civil Engineering: Buildings
• ND Horticulture
• ND Landscape Architecture
• ND Nature Conservation
• B Degree Ecology
• B Degree Zoology
• B Tech Civil Structural
• MSc Marine Biology
• NC Environmental Practice NQF 5
• NC Horticulture NQF 5
• BSc Botany
• BSc/ND Environmental Science
• BSc/ND Environmental Management
• B Environmental Law
• BSc Biological Sciences/Microbiology/Plant Pathology/Molecular Biology and Genetics
• Bachelor's Degree/ND in Environmental economics/Natural Resource Economics; Social Sciences; Natural Sciences;Biological Sciences; Biochemistry; Microbiology
The bursary will cover the tuition fee to a maximum of R40 000.00.
Must be a South African citizen.
Bursary application forms are obtainable from
www.environment.gov.za
or Environment House, 473 Steve Biko Street, Cnr Steve Biko and Soutpansberg Road, Arcadia, Pretoria.
Enquiries should be directed to the following officials:
• Busisiwe Stemele, tel. (012) 399-8685
• Nita Makgohlo, tel. (012) 399 8684
• Mokhobo Modiba, tel. (012) 399 9018
• Nkosikhona Zuma, tel. (021) 819 2407.
Closing date: 26 September 2014
Facebook Comments