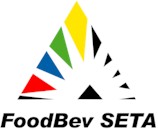 If you are interested in working in the Food and Beverage Manufacturing sector, then this is the bursary for you. 
FoodBev SETA's function is to promote, facilitate and incentivise skills development in the food and beverages manufacturing sector. FoodBev SETA is one of 23 sector education and training authorities (SETAs) across the economy mandated to put the National Skills Development Strategy (NSDS) into practice.
Completed application forms with all supporting documents can be submitted to FoodBev SETA by 28 February 2015.
Applications may be submitted via any one of the following:
– E-mail to [email protected]
– Fax to 086 649 2279
– Personal delivery to 13 Autumn Street, Rivonia, 2128
No applications via mail will be accepted, and no applications received after 28 February 2015 will be taken into consideration.
Applications will be adjudicated by a panel of evaluators appointed by FoodBev SETA. The decision of the panel will be ratified by the FoodBev SETA Board and their final decision will be binding. Application forms and guidelines are available for download on the top right corner of this page.
Applicants will be notified of the outcome of their application at the latest 30 March 2015.
Download the bursary application instruction guide
Download the undergraduate student bursary application form
or if you would like to download the application form for the Research and Innovation bursary, click here
For more information on the FoodBev SETA bursary, click here