Why a career in logistics could be for you
When South African school leavers are asked what career they intend to pursue, most of them would not think about logistics or supply chain management.  Limited exposure to the field and a lack of information at school level means that many students simply don't know about this crucial industry that encompasses a wide range of disciplines and career opportunities.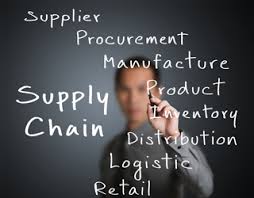 Logistics and supply chain management is a service that lies at the heart of almost every consumer requirement worldwide.  In South Africa it is a scarce skill – the country is in dire need of skilled talent in this field, with a shortage of somewhat 130 000 logistics managers recorded.  It is an industry that attracts a diversity of skills, talents and interests; one needs only to look at the graduating classes of the Institute of Logistics and Supply Chain Management (ILSCM) to get a sense of this depth.
The ILSCM has given many students the opportunity to move up in the industry and gain skills that are in demand both in South Africa and abroad.  The ILSCM offers fully accredited qualifications at all levels and presents a development path for individuals — from an internship level to a BBA Degree level — that meets the demands of the industry and supports students in achieving the balance between work and study.
Many individuals, like Nhlanhla Masinga, a junior manager completing a Diploma in Logistics and Supply Chain Management at the ILSCM, enter into the industry looking for a job and end up falling in love with the challenges that it provides.  This, says Masinga, is where he wants to build his career, which is why he has chosen to further his studies at the ILSCM. "I have gained a lot of information and understanding in the Logistics and Supply chain industry. I have advised a lot of my colleagues to study further and start their careers in Logistics and Supply Chain management. Now, I know I can be whatever I want to be."
Continually in flux, with new technologies and demands, the logistics industry offers unique and rewarding challenges at all levels of the supply chain. Such change brings opportunities for innovation and influence within the industry.
"It is such a fast changing environment where you can establish long-term goals that can actually change the industry, and not just your personal career path," says Roderick Hull, who was introduced to the industry through on-the-job-training and continued to work in the field for 24 years.  He encourages young entrants in the industry to establish such goals, stay up to date with consumer preferences and ensure that their strategies are ready to adapt to this fast changing environment.
Similarly, Masinga, who has worked in the industry for five years, loves the variety of his job due to the nature of the industry.  "There is always a new way of doing things; this industry is always changing as a result of new infrastructure and new technologies being introduced," he says.
Diploma student Rose Mabona loves the fact that in less than a year she has risen to the position of senior accounting clerk and that the sky is the limit in this industry.  "Logistics offers great opportunities and a broad career path throughout South Africa and in government.  I am now interested in pursuing a Bachelor of Business Administration in this field," she says. "The ILSCM provides strategy, leadership and direction in supply chain management. Logistics and supply chain management is a broad field in every organisation around South Africa. I encourage students to follow this career path and to do so with the ILSCM."
Themi Lubisi, who has completed a Higher Certificate in Logistics Management, has learned so much about the transport industry in her short four years of working in logistics that she believes she can give the Minister of Transport a run for his money in due course. "I plan to be the Minister of Transport," she quips.
It's also never too late to upgrade one's skills in this arena. Bennita Labuschagne is a seasoned member of the industry who embarked on a Bachelor of Business Administration in Logistics and Supply Chain Management 20 years into her career.
Similarly, a decade of working in warehousing and distribution gave stock controller Smangele Mokoena the experience and knowledge to tackle a Diploma in Logistics and Supply Chain Management. "Now I know that I will have the skills and the ability to be a manager," says Mokoena.
Vishan Khoon Khoon has enrolled for a Bachelor of Business Administration in Logistics and Supply Chain Management. After 14 years in the industry he has his eye set on a management position. "So far the ILSCM is the only distance learning organisation I have come across that offers tailor-made modules to fit the logistics and supply chain industry perfectly," he says. Logistics is never monotonous says Vishan and he is fascinated by how economies rely on efficient logistics and supply chain management.
Sipho Ntuli agrees.  He says that opportunities for growth in the industry are limitless and the economic impact the industry is making is enormous. Mokoena concludes, "I believe that this is going to be the most sought after career in South Africa".
The ILSCM offers fully accredited Degree, Diploma and Certificate qualifications that are required in the industry. Their fully supported, blended distance learning model allows students and practitioners to complete their studies at their own pace.