We are not an institution so please contact the
relevant institution directly for course information.
Register Here
FOR ALL THE LATEST OFFERS
AND SPECIALS NOW
Register
What are you looking for?
ELEARNING OPPORTUNITY ON STUDENTS DOORSTEPS IN 2015
eLearning Opportunity on Students Doorsteps in 2015
SA Virtual School and Eduloan bring e-learning to your door step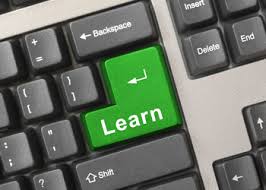 Personalised e-learning will continue to be brought to your homes in 2015! South Africa's premier provider of study finance has extended its unique offering to the Southern African Virtual School (SAVS).
Eduloan Chief Marketing and Sales Officer Charlotte Smit, says that e-learning is an important medium and at times the only suitable option through which a learner can obtain an education.
"There are thousands of South Africans who have not completed their studies.  There are even more that cannot take the next steps towards a tertiary education or qualify for available job opportunities because their secondary results have prohibited them. E-learning has now become the long awaited solution to the growing trend to home schooling. It further addresses the need of South Africans who wish to better their education – a new lease on life," she adds.
Continuous assessment, sensitivity to a student's pace of work and other needs are taken into consideration when recognizing just how important e-learning is to modern
"E-learning satisfies these needs and already offers recognised value and convenience to current students. Eduloan's extended offering to SAVS students brings with it the opportunity for easy and affordable access to study loans for e-students," says Smit.
The application facilities for this awesome funding partnership are available on both Eduloan and SAVS websites. Both institutions utilise technology as a means of reaching people, and like Eduloan, SAVS is also looking to expand into the rest of Africa.
Just why Eduloan is so awesome for students looking at further horisons?
There is a growing interest in the SAVS programme with the school boasting two South African students residing in China. Eduloan has filled the funding gap between the state-funded National Student Financial Aid Scheme (NSFAS) and commercial banks for the past two decades, and has agreements with a variety of educational institutions, including FET colleges as well as all universities and most universities of technology in South Africa.
ABOUT EDULOAN
"Education drives the nation forward. Our mission is to empower individuals to become that driving force in their own way."
Eduloan is a leading education finance specialist operating in Southern Africa. Committed to making education both affordable and accessible to all individuals looking to further their education. Since its inception in 1996 Eduloan has awarded over 750 000 study loans to the value of more than R4 billion and continues to help thousands across Africa unlock their true potential.
For more information, call Eduloan's Client Services Department on 0860-55-55-44 or visit www.eduloan.co.za.
Follow us on Twitter/EduloanSA and Facebook/EduloanSA
Facebook Comments