Reflecting back on 2014: By Financial Director of Eduloan, David Scholtz
The South African educational landscape faced several challenges in 2014, and looking back it is important to highlight these challenges and propose solutions to take education a step further in 2015.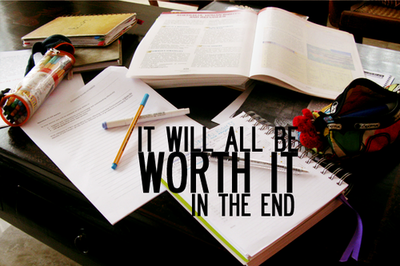 One of the challenges that stakeholders in the education arena brought up was the shortage of quality teachers, this has had a huge impact on the quality of education offered in the classroom and the quality of students being produced. This has a ripple effect on students entering university and has compelled them to introduce bridging courses over and above the normal curriculums to assist students in completing their studies
With the world moving towards accelerated globalisation, it is imperative to prepare students to be competitive in relation to international standards. In order to achieve this, students need to be encouraged to strive for excellence to ensure that a tertiary qualification is obtained.
In the past, universities felt that schools were responsible to raise the standards and properly prepare pupils for further study. However, universities found that they can no longer sit back and lay responsibility squarely on the schools shoulders, now more than ever they need to assist pupils to close the gap, or we risk seeing a spike in the level of unemployment in the future as there are not enough students coming through the system.
Alfredo Calcagno, head of macroeconomic and development policies at  the United Nations Conference on Trade and Development (UNctad) , said at a World Economic Situation and Prospects 2015 media conference in Davos that South Africa's weak employment situation means it is one of the few economies in sub-Saharan Africa that has been losing steam. At the same event the International labour Organisation reported that SA is among the top 10 countries with the highest unemployment. Looking at these statements the answer is to prepare students to pursue a career and qualify in employment fields where we experience shortages. Students need to be educated about where skills shortages exist and then work towards a qualification in those areas.  These are mainly science-related – the engineering, mathematics, and accounting qualifications.
The other side of the coin concerns the skills level of the currently unemployed. South Africans without jobs don't have to enrol at universities to improve their employment prospects, but can consider doing courses at Technical Vocational Education and training (TVET) colleges to broaden their knowledge base and hopefully enter the job market after qualifying.
In 2015 prospective students who are aiming at a university entrance should make a point of reconsidering their options. This is where career guidance is of the essence. Students need to be educated on the importance of matching their abilities to what they want to study. One can make a very good livelihood without having attended university. Technical and vocational skills are in short supply, and qualifications in trades like plumbing or electrician are important vocations and are currently in short supply in the country. However, employers should also reconsider their recruitment policy as many prefer a matric certificate over a college qualification.
Looking forward, corporates can play a decisive role in working with TVET's to adapt curriculums to address skill shortages. In doing this they can help develop a pipeline of future employees.
The other constraint that the country faced in the education sector was the issue of funding at tertiary level. This continues to be a concern in 2015 and Eduloan is poised to assist in this regard. As South Africa's foremost dedicated education finance provider, Eduloan provides study loans at competitive rates enabling more students to afford their future.
Eduloan, South Africa's only privately owned dedicated education finance provider, can assist, amongst others, students who do not qualify for NSFAS. We acknowledge the impact of changing interest rates in recent years on the level of customer affordability. .
In the year ahead the state requires universities to accommodate more students, and in that sense there will be more opportunities for Eduloan to play a vital role.
The concept of free education is a noble one, but as a nation there are still infrastructure requirements before we can achieve this. In the interim, students and parents will pursue different ways of funding their studies. NSFAS can only cater for a set target market based on qualifying criteria.
The education milestones and trends of 2014 pave the way towards improvements in 2015.
Prospective students have to get career focused guidance and do proper planning before they enter university. This will curb the current dropout rates and improve on the number of graduates. This in turn will mean a skilled workforce that can grow the economy
Skills shortage is critical and needs to be addressed at national level; this can be done by introducing career development early at high school.
Students must be educated about skills shortages and to find a career accordingly.
Financially needy and academically deserving students must benefit from financial aid packages like NSFAS. The private sector can assist by providing funding for the skills they need. Students that apply for NSFAS should be vetted to allow for the deserving to receive the funding.
Improve working conditions and remuneration for teachers and academics, this will ensure quality education in our schools, TVET colleges and universities, both public and private. We need to hold our students to a higher standard in order to obtain tertiary qualifications.
Over and above its current business operations, Eduloan is exploring alternative ways of providing credit to a broader spectrum of students, be it through innovation in the form of new products i.e. new offerings associated with the bursary fund administration business for example cashless environment, new geographical markets such as last year's launch into Zimbabwe or enhancing systems (digital space) to provide the client with a better experience.
ABOUT EDULOAN
Eduloan is a leading education finance specialist operating in Southern Africa. Since its inception in1996, Eduloan has provided study loans valued at R4.1-billion and continues to help thousands across Africa unlock their true potential. . We have also pioneered a bursary fund management product called Eduxtras, to assist students and bursars alike in effectively budgeting and controlling spend on essential study requirements, including tuition fees, books, accommodation, food and tablets/laptops.
Eduloan's loan offerings include repayment options at affordable, interest rates, for the duration of the loan period.
Study fees are paid by Eduloan directly to the institution, taking the administrative burden away from the student/corporate institution.  Loans can be paid back either through a salary deduction or a debit order.
For more information, call Eduloan's Client Services Department on 0860-55-55-44 or visit www.eduloan.co.za. Follow us on Twitter/EduloanSA and Facebook/EduloanSA.
DISTRIBUTED BY VUMA REPUTATION MANAGEMENT
For more information, contact:
MEDIA CONTACT:
Vuma Reputation Management                      Eduloan
Thando Ntsinde:  +27 (0) 79 166 7576              Yvonne Mazengera: +27 (0)11 670 6130
[email protected]                            [email protected]
www.vumareputation.com                                 www.eduloan.co.za