We are not an institution so please contact the
relevant institution directly for course information.
Register Here
FOR ALL THE LATEST OFFERS
AND SPECIALS NOW
Register
What are you looking for?
EDULOAN EXPANDING INTO ZIMBABWE
Eduloan expanding into Zimbabwe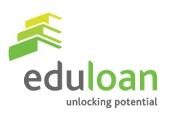 Eduloan, South Africa's leading education finance specialist, is making great strides in Zimbabwe.
In 2013 Eduloan ran a successful pilot project in Zimbabwe in collaboration with Business Environment Services (BES), of which Sibanda is a founding member. BES has an understanding of the educational environment in Zimbabwe and is equally passionate about making a difference in the country
"With Eduloan expanding its business in Zimbabwe, parents and prospective students who lost all or most of their money, can now ensure an education and bright future for their children or themselves. Eduloan, stepping in with its unique offering and capacity, bringing renewed hope to the country," says Sibanda.
"The country's middle class, like teachers and nurses, may not be considered eligible for loans offered by banks. It is this group that Eduloan can help, because we make use of direct salary deductions via the employers of the borrowers. Study loans are transferred to the academic institutions, and not the students, mitigating risk to the company."
To date most of Eduloan's business in Zimbabwe has been with civil servants, and 62% of Zimbabweans granted loans are women. Contracts are in place with four tertiary institutions, namely Solusi, NUST, Lupane University and BES resulting in a 10% discount for students.
"Eduloan's offering has allowed some parents who previously could afford to send their children to private schools, to do so again. Eduloan acts as a catalyst for changing lives through education in Zimbabwe. To date we have granted loans to more than 300 students to the value of R2, 8 million in Zimbabwe, and we aim to push this up to R15 million by the end of 2014," says Sibanda.
"Eduloan was well-received at the Zimbabwe International Trade Fair in April this year. Visitors to our stand were excited about the opportunities we are unlocking for students," says Sibanda.
Eduloan has been operating in South Africa for 18 years, having helped more than 720,000 South Africans to unlock their true potential with more than R3,7 billion in study loans. The company caters for all levels of tuition and pioneered a bursary fund management product called Eduxtras, to further assist students and bursars alike in effectively budgeting and controlling spend on essential study requirements, including tuition fees, books, accommodation and food.
Article issued by Eduloan
Facebook Comments