We are not an institution so please contact the
relevant institution directly for course information.
Register Here
FOR ALL THE LATEST OFFERS
AND SPECIALS NOW
Register
What are you looking for?
EDULOAN CONGRATULATES 2014 MATRICULANTS
Eduloan congratulates 2014 matriculants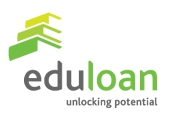 "An investment in knowledge pays the best interest" – Benjamin Franklin
Eduloan congratulates matriculants of 2014. A strong education foundation enables the youth to fulfil on their mandate of being a positive change agent for the economy  "Bearing witness to  our youth's successes motivates us, as an organisation, to continuously develop innovative ways of assisting those in need to gain access to education finance", says Eduloan Chief Executive Officer Totsie Memela-Khambula.
Eduloan, South Africa's dedicated education finance provider, is committed to continuing to make education both affordable and accessible to individuals looking to further their studies. "This year, we kick off with a three-month Registration 2015 loan application campaign, aimed at giving more students' access to Eduloan's affordable loan offerings," says Memela-Khambula.
"We are stepping up to the next level to assist prospective and existing students with finance for all education-related expenses, including school fees or registration, paying outstanding fees, financing a laptop or tablet, accommodation, school tours and textbooks," adds Memela-Khambula. The annual registration campaign allows for individuals who would like study further, to have the financial means to do so.
Since 1996 Eduloan has financed the thousands of South Africans to the value of R4 billion!
"Students and their parents are often unaware of the education finance options available, and are too shy to ask. Our new youth-oriented branding effort will now encourage people to interact more openly with us and will considerably increase the awareness of our brand as well as its unique offering," says Memela-Khambula.
"We want our customers to know that we understand how to structure financing for their benefit, enabling them to achieve their goals. We want our customers to know about our affordable monthly repayments, competitive interest rates, and short repayment periods that avoid indebting people unduly, as well as the simple application and approval processes," says Memela.
Eduloan can help you become the person you have always dreamed of being. Former President Nelson Mandela once declared: "Education is the great engine of personal development. It is through education that the daughter of a peasant can become a doctor, that the son of a mineworker can become the head of the mine that a child of farmworkers can become the president of a great nation. It is what we make out of what we have, not what we are given, that separates one person from another."
Says Memela-Khambula: "The more South Africans are aware of Eduloan's offering and how this can open doors towards fulfilling dreams and aspirations, the more this will culminate in a meaningful future where everyone eventually has the opportunity to play a decisive role in their communities and South Africa as a whole, because they are educated and most importantly – empowered."
Eduloan is a leading education finance specialist operating in Southern Africa. Committed to making education both affordable and accessible to all individuals looking to further their education. Since its inception in 1996 Eduloan has awarded over 750 000 study loans to the value of more than R4 billion and continues to help thousands across Africa unlock their true potential.
Follow Eduloan or contact them today to unlock your potential!
Facebook Comments