Last week marked the annual Scholarship and Awards Ceremony – it is the formal awarding of the full scholarships to the 120 strong class of 2015 HCBA (Higher Certificate in Business Administration) students. It is important for them to  be reminded that they have earned the right to be here, passed all the entry exams and interviews and we believe in them to be successful.
The harsh reality is that in South Africa not everyone can afford tertiary studies due to socio-economic constraints as well as low standards of basic education.
But for 120 South African youth, their dream to study at a tertiary level has finally come true.
Their hope came in a very unique package – via a private, accredited, non-profit business school, the Tertiary School in Business Administration (TSiBA). The school has awarded these students with full tuition scholarships to study towards a Higher Certificate in Business Administration. This accredited programme is uniquely positioned to address the skills and knowledge gap to enable students to progress to tertiary degree programmes, find aspirational employment or thrive as entrepreneurs.
Within 11 years of operation, TSiBA has provided scholarships to over 1 500 talented young South Africans, who otherwise may not have been able to access higher education due to financial or academic constraints and has had seven Mandela Rhodes Scholars, three Kofi Annan Scholarships and two Allan Gray Orbis Foundation Fellows who have all gone on to postgraduate study at eminent universities around the world.
"TSiBA was founded as a private not-for-profit tertiary education institution in 2004 with the mission to graduate entrepreneurial leaders who ignite opportunity and social change.
What is unique about TSiBA is that students who have been awarded with scholarships are not required to pay  them back monetarily, but rather to 'Pay it Forward' by transferring the knowledge, skills and resources they gain at TSiBA to their respective communities", says Adri Marais, TSiBA CEO and co-founder.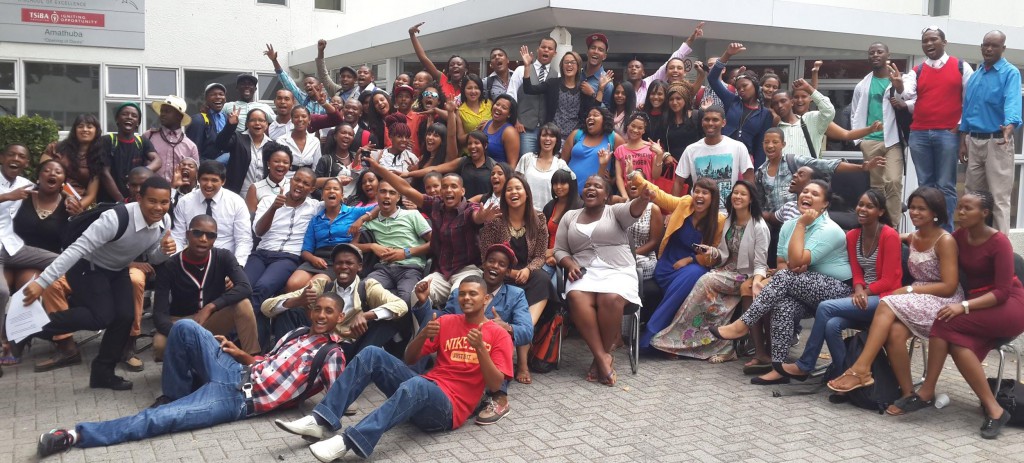 "I was so overwhelmed with joy, when I received the news that I had been awarded with a scholarship because my dream of furthering my studies was finally coming true, which also means the beginning of my journey to becoming the businesswoman I've always wanted to be" says Mamela Makuleni, TSiBA student awarded with a scholarship to study towards a Higher Certificate in Business Administration.
Mamela continues, "When I attain my qualification, I don't think I will ever be able to just pack up and go, I will always be a part of TSiBA in whatever way possible to keep 'Paying it Forward'". TSiBA has two campuses, one in Cape Town as well as in the rural town of Karatara on the Garden Route.
Scholarship applications for 2015 open in March 2015. For more information please contact Juanitill Pettus on 021 532 2750 or [email protected]