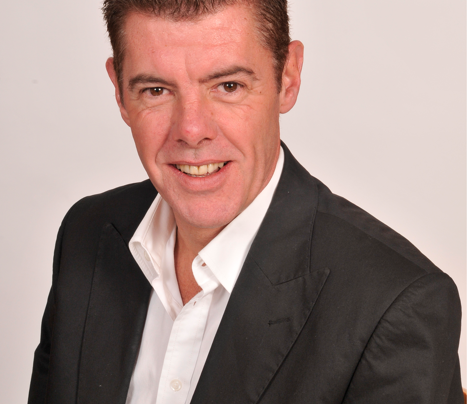 With tourism and hospitality one of the fastest growing sectors in South Africa, contributing billions annually to the economy, young people are increasingly attracted to the idea of living the dream by choosing a career in the industry, believing that it will be a life filled with travel and glamour, with only an occasional interruption in the way of "real work".
But this perception is unrealistic and prospective students should ensure they approach a career in tourism with exactly the same level of commitment and seriousness as they would any other, says Peter Kriel, Head of the Business Faculty at The Independent Institute of Education, SA's largest and most accredited private higher education provider.
Additionally, for the local industry to continue growing and thriving in the face of international competitor destinations, the level of leadership and skills development in the sector needs serious attention, he says.
"Compared to other career options, such as medicine, the law or business, the Tourism and Hospitality industry is still a relatively rare choice for school-leavers. However this is changing as the industry grows and becomes a no-longer insignificant creator of employment in the country," says Kriel.
But he says those who are noticing the opportunity and are contemplating a career in this field must ensure they do not base their decision on misconceptions.
"Visions of living it up in the entertainment or hotel industry should be dispelled. A tourism career requires hard work, commitment, intensive study and perseverance. It is not the 'easy alternative' some may consider it to be," he says.
On the contrary, because trends and market demands constantly change, the industry requires a special kind of leadership, he says.
"Many factors such as product diversification, globalisation, advances in information and communication technology, the profile of the markets, contribute to the need for change in how these industries are viewed and managed," says Kriel.
He says that the rapid change in the global tourism industry indicates that the profile of managers entering the industry needed to change as well. While there would always be a need for members of staff at operational level, strategic and visionary leadership and management have now become non-negotiables.
"It is evident that the demand for Higher Education graduates, as required by the SA Tourism and Hospitality industry, outstrips the supply of suitably qualified graduates.
"The demand for a new generation of Tourism and Hospitality managers in SA is unquestionable. Programmes in tourism and hospitality management should be prioritised on the research agenda, and be aligned to national and international economic growth and development strategies.  The prevailing socio-economic changes demand a higher level of management competence," says Kriel.
It is also necessary for higher education providers to ensure that their Tourism and Hospitality courses are updated and aligned with these new imperatives. Kriel notes that The Independent Institute of Educations' Bachelor of Business Administration in Hospitality Management offered at Varsity College, for instance, was designed to specifically address broader competencies without neglecting a deep understanding of core functions of the hospitality industry.
"Unless you are aspiring to only one limited niche in the industry such as being a waiter or a tour guide, it is undoubtedly necessary to seriously consider obtaining a degree in Tourism and Hospitality, as opposed to simply doing a short course to get the proverbial foot in the door," says Kriel.
"The industry is growing, but it does not only need foot soldiers. It needs leaders."
Article issued by the Independent Institute of Education