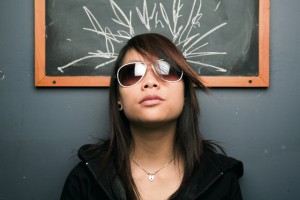 By Marc Mundell
Take up one idea. Make that one idea your life – think of it, dream of it, live on that idea. Let the brain, muscles, nerves, every part of your body, be full of that idea, and just leave every other idea alone. This is the way to success.
These words of inspiration, by Swami Vivekananda, currently stare back at me from my office wall. They epitomise what I passionately pursued for so many years in my own quest to participate at the Olympic Games.
I remember watching Muhammad Ali igniting the Olympic cauldron with his quivering hand at the 1996 opening ceremony in Atlanta. I remember dreaming of participating at the Olympics – the pinnacle of sporting participation. I had no idea of what, how, when or where, but I knew I wanted to compete. It was my dream!
DREAM OUTSIDE OF THE BOX
Everybody has a dream, a desire to be awesome at something big or small in their life. Think of it as your quest for a better tomorrow, conquering challenges unknown. But the key here is too not dream 'safe'. Take a giant leap outside your comfort zone, and make the impossible happen.
What's the point of having a goal if you know you're going to make it? What's the challenge in that?
IS THE JUICE WORTH THE SQUEEZE?
Dreams are personal. This means that you'll face a set of unique challenges on your way to achieving greatness, but there will be sacrifices. Time, money, studies, relationships and loads of other setbacks will stand in your way, but don't let them get in your way. Don't let this stop you – only you can decide if the effort is worth it.
GAME ON!
The pursuit of any dream, when stripped down to its core, has personal written all over it. It is about staying true to personal motivations, such as "I train while you sleep" or "Eat. Train. Sleep. Repeat" whilst pursuing your goals, your dreams.
Whether it's in sport or any other facet of life, find your unique balance and stay true to your dream – always giving the best you have to offer.
When you reach for the stars you may not quite get one, but you won't come up with a handful of mud either.
Article issued by Student Brands. To view their profile on SAstudy, click here.
Do you dream of being the best out there? ENTER the Future Stars Awards today to win your share of R300 000 worth of prizes to make your dreams come true!