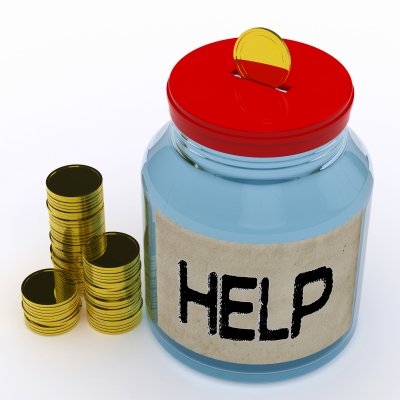 Do you need to pay for your own studies? Don't worry you are not alone – there are thousands of people that also go through the same struggles as you are. With the rising costs of tertiary education, only a few people can afford to pay for their full tuition in advance.
On the other hand, we can argue that to receive a tertiary education is well worth the cost – it is still a very big expense. If you cannot afford to attend a university or college, take advantage of distance learning. You can save a considerable amount of money and you study around your time schedule instead of attending full time classses at an institution.  Student Financial aid is a general term for any money students gain to help pay for a qualifications.
We have put together a list of options to help you pay for your studies:
A Scholarship
A scholarship is an award based on criteria set by the group giving the award. It can be for academic merit, athletic ability, financial need etc. With a scholarship you receive the money to continue your studies and most of the time you do not have to pay it back. Some organisations require that after your studies you will need to start working at their organisation to pay back the money.  Each scholarship program will have its own unique application process, but students can expect to submit their academic history, financial aid paperwork, and one or more letters of recommendation, as well as to fill out a standard application.
A Bursary

A bursary is often a one-time gift, awarded to students to help pay part or all of their study expenses. The government, professional- or private organisations, individuals, and even educational institutions award grants to students that are in financial need.  Click here for more info on Bursaries. Students can apply for a bursary from institutions like and Eduloan.
A Student Loan

Ideally it would be great if all students can fund their full tertiary education journey with the money received from bursaries and/or scholarships, but this is hardly ever the case. Some students might be able to make up the difference out of their own pockets, but will most likely also need to apply for a Student Loan. Students should apply for a Student Loan as soon as possible as resources are limited from institutions like and Eduloan.
If you are interested in a Student Loan, first got to your tertiary institution's financial aid office about the possibility of a private loan or bursary. They will be able to provide you with ample information that may assist you with funding.
When push comes to shove, banks are a quick and easy way to have access to funds without waiting a substantial amount of time before you are endorsed with the funds you require to complete your degree. The following institutions are able to assist you with tertiary funding: Nedbank, Standard Bank, Capitec Bank, ABSA as well as First National Bank.
To apply for financial aid you:
-must be registered or have a letter to prove that you are accepted as a student at an institution
-you need your identity document and your previous results
-need to show a surety for the loan (this could be a parent or guardian)
-Parent/Guardian must provide their proof of residence, income, bank statements and identity.
When the latter is received the financial institution is able to determine the amount of finance you qualify for and terms and conditions of the repayment of the amount borrowed.
You now have the funding to pay for your qualification which opens up doors to a brighter future.
Please remember, all bursary funds have closing dates. Apply early! You won't automatically get a bursay just because you have sent in an application form!