We are not an institution so please contact the
relevant institution directly for course information.
Register Here
FOR ALL THE LATEST OFFERS
AND SPECIALS NOW
Register
What are you looking for?
CTY & MGI ANNOUNCES FUTURE STARS SPONSORSHIP 2015 TO COUNTER HIGHER EDUCATION DROP OUT RATES
CTY & MGI announces Future Stars sponsorship 2015 to counter higher education drop out rates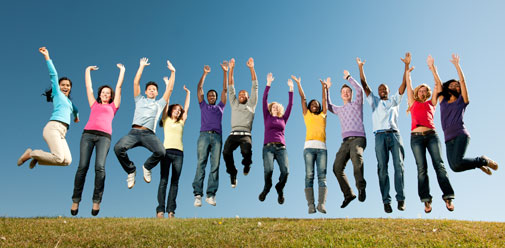 11 March 2015 – The CTI Education Group, which owns Midrand Graduate Institute (MGI) today announced its partnership with Argo to sponsor the 2015 Future Stars Awards.
According to The Council on Higher Education (CHE), South Africa's university dropout rates are high by international standards. They have been around 50% since the 1990's, and recent statistics indicate a further decline to 58%. This compares unfavorably with the UK (16%), France (19%) and the United States (30%). While these are developed economies, even a comparison with other African nations indicates problems for South Africa. Two other African nations with similar sized higher education systems, Nigeria and Ethiopia, have estimated dropout rates of 20% and 35%, respectively. The reasons for South Africa's high dropout rates include financial constraints, lack of academic preparedness and lack of support while at universities.
Argo is an interactive media organisation with a 17 year track record, focused on inspiring impact in the education sector. The organisation has developed innovative multimedia solutions to inform, involve and inspire youth, teachers and education leaders around South Africa.  Argo has researched the issue of school drop-out and established the annual Future Stars Awards as a means to combat the problem.
This initiative helps to address the issue of high school drop-out by inspiring youth to follow their dreams through education. The multimedia communication of the campaign promotes the importance of education as the solution to positive socio economic growth.
Fontannaz, the founder of Argo explains, "As a child, we all remember the power of having someone believe in our potential and how this motivated us to dream big. The Future Stars Awards is for those learners who may not always have someone who believes in them."
"We are committed to making a measurable impact in people's lives. With this partnership, we want to recognize the men and woman working daily to improve learner outcomes and get as many students through Higher Education institutions to the point of gaining a qualification, overcoming education legacies, financial challenges and progressing onto the world of work.  All learners need to be inspired and encouraged to always continue learning", said Mark Cunnington, Chief Executive Officer of CTI.
The Future Stars Awards has been running for four years and the competition is open to youth from the ages of 18-24, their peers then vote for the top entries. The winners receive prizes to the value of R10 000. This is taken from the previous winners, confirm current amount if it has changed.
Zikhona Anita Ngumbela, winner if the 2014 awards used the prize money to pay for textbooks, paid for her application fees for post graduate studies, paid entry test fees, fixed an old laptop which she needed for studying, and went for driving lessons. Through these awards she was able to acquire the tools she needed in order to get an education.
"Future Stars means a lot to me. Through this campaign I have gained recognition by various organisations such as Eduloan, Argo, Metro FM and MindsetTV. I have now been exposed to corporates and everyone around me knows what I am capable of. My dream is to become a journalist. As youth of South Africa and the globally, we have to remember that the power is in our hands, so we have to use it", says Kabelo Mohlatlole, winner of the 2014 awards.
The campaign is supported by Metro FM, Mindset TV and the National Youth Development Agency, to name a few.
END.
About Argo
Argo is an interactive media company with a 17 year track record focused on inspiring impact in the education sector. Argo has developed innovative multimedia solutions to inform, involve and inspire youth, teachers as well as social and education leaders around South Africa – solutions like Future Stars Awards. Their key purpose is to positively impact society, by working with key influencers to create a better future.
About CTI/MGI
The CTI Education Group (CTI) is a registered private higher education institution in South Africa. In 2006, CTI bought Midrand Graduate Institute (MGI), and today the group has a total of 13 CTI and MGI campuses across South Africa catering for both full-time and part-time students.  Pearson acquired a majority stake in CTI in 2010, and then 100% in 2013.
Facebook Comments