We are not an institution so please contact the
relevant institution directly for course information.
Register Here
FOR ALL THE LATEST OFFERS
AND SPECIALS NOW
Register
What are you looking for?
CTI CAMPUSES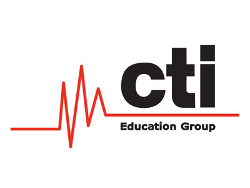 CTI has a national footprint of 12 campuses that span across seven, of the nine, provinces in South Africa. The CTI Campuses each bring their own locally inspired culture and colour to the CTI Group, all anchored in the essence of uncompromised academic excellence – offering a broad range of higher learning programmes and facilities.
What is a Student Advisor?
A Student Advisor forms part of a dedicated team on campus – assisting students with career guidance, entrance requirements and queries, as well as with the entire registration process. Student Advisors also offer assistance with the application of student loans and the finding of private accommodation and can be contacted by phoning the campus directly.
Eastern Cape
East London Campus
12 Stewart Drive
Berea, East London, 5241
043 721 2564
[email protected]
Port Elizabeth Campus
Building 4, Ascot Office Park
Cnr Ascot and Conyngham Roads
Greenacres, 6065
041 374 7978
[email protected]
Free State
Bloemfontein Campus
1st Floor, Tourist Centre
60 Park Avenue
Willows, Bloemfontein, 9301
051 430 2701
[email protected]
Gauteng:
Bedfordview Campus
9 Concord Road East
Bedfordview, 2008
011 450 1963
[email protected]
Pretoria Campus
Menlyn Corporate Park, Building A
175 Corobay Avenue
Cnr Garsfontein & Corobay Avenue
Pretoria, 0181
012 348 3060
[email protected]
Randburg Campus
6 Hunter Avenue
Cnr Bram Fischer Drive
Ferndale, Randburg, 2194
011 789 3178
[email protected]
Vanderbijlpark Campus
Building 2
Cnr Rutherford & Frikkie Meyer Boulevards
Vanderbijlpark, 1911
016 931 1180
[email protected]
Kwazulu Natal
Durban Campus
59 Adelaide Tambo Drive
Durban North, 4067
031 564 0570/5
[email protected]
Mpumalanga

Nelspruit Campus
50 Murray Street
Nelspruit, 1200
013 755 3918
[email protected]
North West
Potchefstroom Campus
16 Esselen Street
Cnr Esselen Street & Steve Biko Avenue
Die Bult, Potchefstroom, 2531
018 297 7760
[email protected]
Western Cape 
Cape Town Campus
11 Imam Haron Street (old Lansdowne Street)
Claremont, 7708
021 674 6567
[email protected]
Durbanville Campus
Kaapzicht, 9 Rogers Street
Tyger Valley, 7530
021 914 8000
[email protected]
Facebook Comments