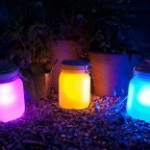 By Jeanne du Plessis
Environmental issues have been newsworthy for years and eco awareness has become trendy, but research conducted just a few years ago showed that consumers associated green goods with low-quality, overpriced, geeky and ugly products. Luckily this isn't the case anymore! Today there are loads of affordable, innovative and good-looking green gadgets out there. Here are a few we think are pretty cool.
1. Reducing your carbon footprint one song at a time
Trevor Baylis, the wind-up radio inventor, took wind-up to new heights with the Spin Eco Media player. This gadget plays MP3s, movies and radio, and plays for 55 hours when fully charged. It has a USB socket if you want to charge it with your PC, or wind it up for one minute for 45 minutes of playing time. The Cardboard Radio by SUCK UK also deserves a mention. The case is made out of recycled cardboard and the device doubles as a radio and portable speaker for iPods and other media players. If you want to go eco with your tunes, there are many water-powered and solar-powered devices too.
2. Energy saving accessories for your computer or iPad
The batteries in my wireless products seem to know when I have a deadline and like to choose that moment to die on me. I don't always remember to buy extra batteries, and two in the morning is a horrible time to become literally powerless. Logitech's energy-saving accessories solve this problem. Their wireless solar keyboard absorbs energy whenever there's light, outdoors or indoors, and it tells you if you're low on power. The charge lasts up to three months, even if you're working in total darkness (which would be weird, but we're not here to judge). You can add the Marathon Mouse which lasts up to three years on one set of batteries. Logitech recently released a solar keyboard folio for the iPad. If you use your iPad for about two hours a day the charge lasts up to two years, even in the dark (again, not judging).  
3. Sunlight in a jar
If you're looking for solar-powered lights, there are a lot of options ranging from decorative to practical, but sun jars are especially cute. There are several on the market today and you can even make your own one, but the first Sun Jar was designed by Tobias Wong for SUCK UK. It was voted "Gift of the Year" in the UK a few years ago. Just leave it in the sun during the day, and at night it'll glow as bright as a candle for about five hours. For a blue glow, get the Moon Jar.
4. Changing with the time(s)
Water clocks and sundials have been around forever. Thousands of years ago people were already using them to tell the time, but modern eco-friendly timepieces have definitely changed for the better! Companies like Bedol are producing accurate, aesthetically pleasing and eco-friendly alarm clocks that don't need electricity or batteries. Just fill the clock with tap water and a little salt, and voila!
5. Stay connected with solar-powered chargers
Thanks to portable solar-powered chargers, you can charge your gadgets anywhere. Powertraveller's award-winning Powermonkey Extreme can charge your cellphone, GPS, portable games console, iPod, e-reader or iPad several times without running out of power. It's particularly awesome if you're outdoorsy. You can attach it to your beach chair, tent or rucksack with the Velcro strap, and if you drop it or get it wet, no problem – this shock-resistant, waterproof gadget is tougher than Chuck Norris. Powertraveller's products are designed to military specifications and have been everywhere from Antarctica to the Sahara, so it'll definitely handle your camping trip or hike. If you want to make sure it's fully charged before you set off, you can also plug it into a power socket or USB port. 
Article sourced from