We are not an institution so please contact the
relevant institution directly for course information.
Register Here
FOR ALL THE LATEST OFFERS
AND SPECIALS NOW
Register
What are you looking for?
CLASS OF 2013: REBUILDING CONFIDENCE IN THE FACE OF FAILURE
Class of 2013: Rebuilding confidence in the face of failure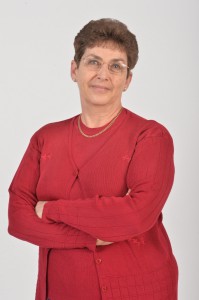 The majority of last year's matriculants are now settling in at universities and colleges, have embarked on a gap year abroad, or have started looking for work. But there are still a large number of school leavers left in limbo, matriculants whose marks were not good enough to secure a place at a higher education institution, who have no clue on how to tackle the year.
Unfortunately, not doing anything will almost certainly lead these young people into a downward spiral from which they will struggle to emerge. Dr Anne-ka van den Hoek, Academic Manager at the Independent Institute of Education, SA's largest and most accredited private higher education institution, says it is imperative that these youngsters take positive steps to make their year count and rebuild their confidence.
"While you may feel dejected, failure only happens when you stop trying," she says. "Now is the time to be brave and not let the year drag on any longer without putting in place a plan for constructive growth," she says.
"The way to move on from this, is to find something that will again boost your confidence, and allow you to prove to yourself that you are able to work hard and improve on past performance," she says.
"Additionally, being successful in this endeavour will improve your chances of securing a space at a public our private higher education institution come 2015," she says.
Although admissions for this year have closed in both the public and private sector, there are still options available for skills-boosting short courses or for registering to repeat school level subjects, she says.
"What is important now, is that you choose something that will help you with your application for fulltime study next year, so choose a course in line with your ultimate aspirations. Very importantly, take this opportunity to knuckle down and work really hard, rebuilding your confidence and instilling the kind of work ethic that will stand you in good stead in any future endeavours."
Van den Hoek says there are a few guidelines to follow in order to turn around poor performance:
"The first thing to acknowledge as a student, when discouraged by poor marks, is that the attitude you have going forward will help you improve your marks. Failure should not have a crippling effect on you; instead, it should be a motivating factor towards what you want to achieve. Hence, improving your marks will require a change in attitude towards failure."
"If you expect failure to cripple you, it most likely will, but if you adopt a positive attitude after failing, it will prompt you to do better."
Van den Hoek says that when studying, students should ensure that they have all the reading material to do well in their course and must ask for help from teachers, lecturers or peers when they don't understand or experience problems with the subject content.
"It is also pivotal to set long- and short-term achievable goals. Setting achievable goals ensures discipline and control when completing tasks. This will help you improve your marks. Deciding which goals are more important or time sensitive in comparison to others is also vital.
"You will also need to learn from past experiences and mistakes by acknowledging what has been hindering you from excelling. Some common factors include stress and poor time management skills, amongst others. In order to do well, you will need to deal with these factors accordingly."
Van den Hoek says students can seek professional counselling or coaching to deal effectively with stress, and should always use a daily planner to manage time more effectively.
"Another silent thief of time is social networking. Do an honest evaluation of the time you spend mindlessly surfing the internet or interacting in a social context on the internet. This time can be used more effectively.
"Studying hard and being determined is essential for you as a student to achieve your goals. Unfortunately, good marks will not come overnight nor will they appear in a vacuum.
"If your marks were not good enough for you to progress as you would have liked, you now have the opportunity to request help if need be, and implement the necessary measures to succeed. Let your past failures be learning curves rather than obstacles towards your success."
Article issued by the Independent Institute of Education
Facebook Comments