We are not an institution so please contact the
relevant institution directly for course information.
Register Here
FOR ALL THE LATEST OFFERS
AND SPECIALS NOW
Register
What are you looking for?
CHAD A 'TRUE GENTLEMAN' AT MATRIC DANCE
Chad a 'true gentleman' at matric dance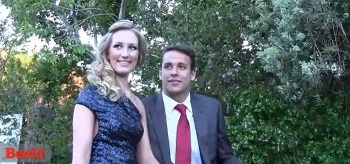 Cape Town – Melanie Olhaus felt "like a celebrity" and described Olympic swimming champion Chad le Clos as a "true gentleman" after attending her matric dance with him, reports Beeld.
Olhaus, 17, asked Le Clos to be her matric dance date by holding up a large poster at OR Tambo International Airport in August as the country's Olympic athletes returned.
"It was even more wonderful than I expected. I felt like a celebrity," Olhaus told Beeld on Sunday morning.
There were oohs and aahs as Le Clos and Olhaus stopped in a light blue Lexus in front of the Birchwood hotel in Boksburg on Saturday evening.
Le Clos wore a Pierre Cardin suit specially made for the occasion and Olhaus sparkled in a dark blue and gold Gert-Johan Coetzee dress.
The pair had to pose for photographers outside the hotel for quite a while and according to Olhaus, it was just as crazy inside the hall as everyone wanted their photo taken with Le Clos.
Olhaus said Le Clos was "a true gentleman" and that they got along very well. "And he's a very good dancer," she added.
They attended two parties after the matric dance and Le Clos dropped Olhaus off at around 02:00 as he had to fly to Dubai for a swimming commitment.
Watch Beeld's video of Melanie and Chad at her matric dance:
Originally published: channel24.co.za
Facebook Comments