We are not an institution so please contact the
relevant institution directly for course information.
Register Here
FOR ALL THE LATEST OFFERS
AND SPECIALS NOW
Register
What are you looking for?
CAPE TOWN DJS TAKE SOUTH AFRICAN BEATS TO GLASTONBURY FESTIVAL
Cape Town DJs take South African beats to Glastonbury Festival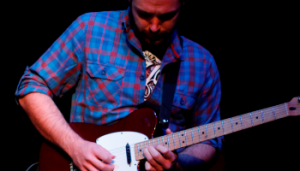 In a first for the world-renowned UK music festival, two DJs from Cape Town will play at this year's Glastonbury Festival 2014.
Thibo Tazz, an urban deep and contemporary house DJ, and DJ/producer, DJ Fosta have been named to the line-up of Silver Hayes, formerly known as the dance village at Glastonbury. Showcasing Saturday 28 June between 13h00 and 15h00, the booking of Thibo Tazz and DJ Fosta is the first of its kind for the area of Glastonbury that is dedicated to the world's best techno, dance and global acts.
Glastonbury Festival started Wednesday 26 June and runs until Sunday 29 June 2014.  It is the largest greenfield festival in the world and has hosted some of the worlds most famous artists and DJs, with this year's headliners including Metallica, Arcade Fire and Kasabian.
The appearance of Thibo Tazz and DJ Fosta at Glastonbury has arisen out of a partnership between the festival and Bridges For Music, a non-profit organisation working in electronic music in developing countries. Funding for the trip has come from the British Council Connect ZA initiative, an arts programme that aims to build cultural connections between young people aged 18-35 in the UK and South Africa, as well as the Department of Arts and Culture of South Africa. British Council Connect ZA and the Department of Arts and Culture of South Africa are currently collaborating as part of the SA-UK Seasons 2014 & 2015.  Pioneer DJ have also come on board providing funding in support of the project.
"This project fits perfectly with our British Council Connect ZA project," says Tom Porter, British Council Head of Arts in South Africa.
"It is about creating opportunity and also ensuring that talent gets an opportunity to perform on stages that are about the quality of the music, and not where the artists come from. Glastonbury is the best festival around, these artists will add to the quality of the event and hopefully encourage more young people in the UK to explore exciting contemporary South African creativity."
"It is so inspiring to be able to offer these guy such a powerful life changing opportunity and see the dreams that we have for BFM come to life," states Trenton Birch, Bridges For Music, African Director.
Both Thibo Tazz and DJ Fosta are significant forces in the Cape Town DJ and music scene. Alongside his own career, DJ Fosta has established a label, 021 records, for emerging house, hip hop and kwaito artists in Langa and its surroundings while Tazz's mixture of, deep house, soulful vocals and minimal tech has earned him a growing following.
Thibo Tazz and DJ Fosta will perform this coming Saturday 28 June between 13h00 and 15h00 at Glastonbury. They join a line-up at the Silver Hayes area of the festival that includes
Fatboy Slim, Richie Hawtin, Annie Mac, Above and Beyond, Ella Eyre, Toddla T, Ben Klock, Marcel Dettmann, Maya Jane Coles, Loco Dice, Maxi Priest, Go Chic, Skip and Die, Jamie Jones, Seth Troxler, Tokimonsta, Stromae, Parov Stelar, Bomba Estéreo, Kiesza, Bernhoft, the Beat, Myron and E, Congo Natty.
Article issued by Student Brands. To view their profile on SAstudy, click here.
Facebook Comments