We are not an institution so please contact the
relevant institution directly for course information.
Register Here
FOR ALL THE LATEST OFFERS
AND SPECIALS NOW
Register
What are you looking for?
BUILDING VITAL SKILLS AMONG THE YOUTH
Building vital skills among the youth
by Lucky Biyase, September 30 2012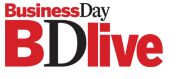 AN entrepreneurship programme spearheaded by the Afrikaanse Handelsinstituut (AHI) aims to convince youngsters that economic emancipation does not come through tenderpreneurship or mine nationalisation and land expropriation.
The programme, which aims to create 10000 young emerging entrepreneurs a year, will begin in October.
AHI CEO Christo van der Rheede said the programme, developed in partnership with Professor Tommy du Plessis of the North West University Graduate School of Business, aimed to give young people theoretical skills and exposure to business.
It will provide young people (70% black and 30% white) with mentoring and link them up with financial institutions.
"The aim is really to teach our young people that there is no short cut to economic freedom. You can nationalise all the mines in the world and expropriate all the land you want, but if you lack the ability to turn those assets into sustainable and competitive business projects that are based on integrity, then you can forget about it," he said.
Van der Rheede said the AHI was busy developing a manual for the programme.
"We want our business chambers to assist us with identifying the trainers. We want our own people to be involved because this is about sharing the practical experiences and at the same time building relationships.
"This is not going to be run via academic institutions or consultants. We want experts to nurture these youngsters. The advantage of AHI is that it is an organisation of experts, in other words we sell expertise. This is precisely what this country needs, not theory. For us, craftsmanship is part of our philosophy," he said.
Van der Rheede said AHI was not an employment-creating organisation but an entrepreneur-creating organisation. It wants craftsmen who are going to drive the process at grass-roots level.
"In other words, we want quality people who have top- class expertise, with practical experience, to assist us.
"We can't employ people for the sake of employing them to run with this.
"We have seen that you don't get anywhere with incompetent people who have never been in the field or run a business," he said.
Article taken from the Business Day Live
Facebook Comments