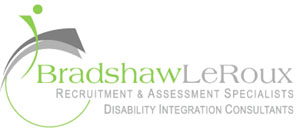 Are you a bright spark with dreams of a bright future? The Company might be able to make this possible.
ONLY APPLICANTS WITH A DISABILITY MAY APPLY FOR THIS SPECIFIC POSITION.
This is in accordance the company's employment equity plan.
Please provide a short description of your disability in your CV so that we can better understand your reasonable accommodation requirements.
THIS POSITION APPLIES ALL OVER SOUTH AFRICA eg.
Mpumalanga
Gauteng
Durban
Western Cape
Eastern Cape
Northern Cape
Candidate Requirements
They will be awarding bursaries to top students for a variety of BSc and BCom degrees.
Current and prospective students in the following fields:
BSc Mechanical Engineering
BSc Metallurgy
BSc Chemical Engineering
BSc Industrial Engineering
BCom Transport
BCom Credit Management
BCom Procurement
BCom Marketing
BTech Credit Management
BSc Information Systems Bsc Environmental Science BSc Chemistry
BSc Civil Engineering
BCom Forensic Auditing/Accounting
PLEASE MAKE SURE YOUR MATRIC RESULTS ARE ON YOUR CV.
Only shortlisted candidates will be contacted. Please send through a copy of your MS Word doc CV, copies of all qualifications, recent salary slip and ID doc. All these documents needed for your application to be considered.
ALL APPLICANTS TO QUOTE THE VACANCY TITLE "Bursary Opportunity" IN THEIR EMAIL SUBJECT LINE FOR THEIR APPLICATION TO BE CONSIDERED. Apply before Sunday August 24, 2014.
Email: [email protected]