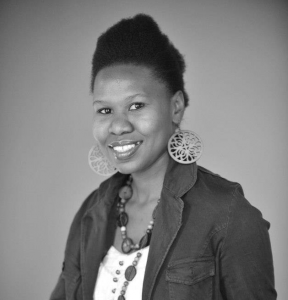 Thato Thatedi, a 29-year old PR graduate of the Boston Media House, is on a fast-track to success. Since she graduated with her diploma, she has landed jobs at some of South Africa's leading public relations firms, building an exceptional track record in the marketing and communications industry in the process.
Livewired Public Relations recently appointed Thato as its newest account manager. Livewired has successfully positioned companies in the FMCG, pharmaceutical, travel, property, construction, engineering, motoring, NGO and leisure industries, as experts and leaders in their respective fields. Before that, she cut her teeth at Ogilvy & Mather Public Relations.
Thato has worked for high-powered local and international brands in industries as diverse as petrochemicals, technology and fashion, building great relationships with clients and media along the way. And it is Boston Media House that she credits for putting her on the path to this fulfilling and exciting career.
"PR was not my first choice of career" she says. "I wanted to be a journalist because growing up my dad worked for the Sowetan Newspaper and I spent afternoons waiting for him at his offices while he was out at appointments. This is where I fell in love with writing."
After a short detour into studying IT, Thato decided to pursue her dream of a career in media. Her exposure to Boston opened her eyes to the broad possibilities that a career in PR would offer—with the bonus that she would be able to indulge her love of writing in the marketing and communications sector.
Thato was the top student in her first year, reflecting her passion for an industry she believes deserves more recognition and respect than it gets. "A lot of people still don't understand or know what PR is and what it's about," she says. "I would like to show the business world that our industry isn't just about events and parties. We are a pivotal part of a company, building a brand, getting a message out to the public, enticing new clients and ensuring that the brand receives great and positive exposure."
Her future ambition is to develop her own career in the industry while helping young professionals to develop their careers. "I'm very passionate about helping people, especially young females, and I aim to be senior enough in time to help many young girls develop a great career in PR," Thato says.
"For us at Boston Media House, there is nothing better than seeing a former student thrive in a good job and a healthy career," says Carike Verbooy, Registrar of Boston Media House. "It shows that we meet our promise of preparing our students for a career in the media industry through our mix of academic excellence and practical exposure to the world of work."
To find out more about the courses on offer at Boston Media House, visit www.bostonmh.co.za, Like us on Facebook, or call us on 011 883 0933.