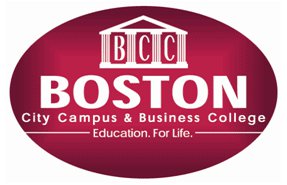 If you're still undecided about which career to pursue, take a look at CNNMoney's 2012 List of Best Jobs in America. While America has a slightly different economy than our own, we can still follow their trends and gain some interesting insights, says Natalie Rabson of Boston City Campus and Business College. "Look for example at the criteria that CNNMoney used to select the so-called best careers," she comments. "You can use their criteria to help you decide which career to follow – not forgetting that your talents and abilities also come into the equation."
CNNMoney says that it is a tough a job market so when the company set out to find America's Best Jobs this year, first and foremost it looked at professions that offer growth and great opportunities. It looked at how well the job pays as well as softer issues such as how satisfying, flexible or low stress a job is. CNNMoney also incorporated data from compensation experts PaySale.com's survey of more than 120 000 workers. Employees ranked their jobs on quality of life factors such as stress, flexibility, satisfaction and how they feel their jobs contribute to the world. Ease of entering the field was also considered.
With all that data, it then came up worth a list of 100 careers that are thriving at present and should continue to thrive in the foreseeable future. Ranked in CNNMoney top ten careers in America are:
1.    Biomedical engineer (equivalent to biotechnologist in SA)
2.    Marketing consultant
3.    Software architect
4.    Clinical research associate
5.    Database administrator
6.    Financial advisor
7.    Market research analyst
8.    Physiotherapist
9.    Software developer
10.  Occupational therapist
"Interestingly in South Africa the softer issues play a much lesser role," comments Rabson. "Our priority in SA is choosing a career where lots of jobs are available. And how do we know where jobs and employment opportunities abound? We look at where there are skills shortages. Networking, reading media such as the Star Workplace, watching notice boards and consulting with recruitment agents will give you a very clear idea of careers with high job opportunities." She also suggests that you have a look at the ManpowerGroup's 2012 Talent Shortage Survey results for South Africa. The survey reflects the following careers have the highest levels of skills shortages:
1.    Engineers
2.    Drivers
3.    Skilled trades
4.    Laborers
5.    Management / Executive (Management/Corporate)
6.    Teachers
7.    Legal staff (lawyers, legal secretaries)
8.    Secretaries, PAs, administrative assistants & office support staff
9.    Technicians
10.  Accounting & finance staff
"This list differs somewhat from the American one, " Rabson says, "but keep in mind that the SA list is focused on job openings and pay scale. It is also quite broad in the careers it mentions. Marketing will be included in management, Software architects and software engineers will be included in skilled trades. You also need to veer towards a career in which will encompass your interest and skills, and for which you have a passion. "
She believes it is useful to keep an eye on the trends and read surveys like CNNMoney's Best Jobs in America as well as CRF Institute's Top 10 Best Companies to Work For and recruitment company Kelly's Top 10 Careers for Women. Furthermore, SA Qualifications Authority and the sector education and training authorities (setas) have sector skills plans that outline which skills are the most sought after in SA; great information to have at your disposal at crunch time.
"When it comes to making a career decision, the best decision a learner can make is an informed decision," she explains. "For us as an educational institution it is crucial to know about the trends and know which skills and qualifications the economy needs most so that we can continue offering education and training that leads to employment. For instance Boston City Campus & Business College offer courses in marketing, software development, database admin as per CNN's list as well as courses in management, legal, secretarial, administrative, office support, accounting and finance as per Manpower's survey. The bottom-line is that we want to see each and every Boston City Campuse & Business College student get a job once they have completed their studies."
For more information on Boston City Campus & Business College go to, www.boston.co.za