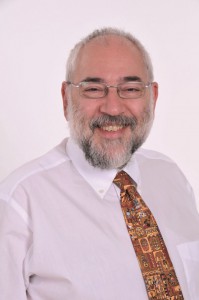 Software and technology projects challenge most organisations' from a scoping, cost and quality perspective.  In its first Fak'ugesi Digital Africa Festival event in August 2014, Wits University and the Joburg Centre for Software Engineering (JCSE) bring two project management gurus together to help today's organisations achieve major cost savings and increase profitability.
US-based Daniel Vacanti, the co-founder of Kanban for Software Development, and Bennet Vallett, Kanban user and agile software expert, will be in South Africa to present a keynote at the second Agile Africa Conference. They will then stay on to share their journey of leading change and transformation using the Kanban software engineering methodology in two workshops taking place during the Wits Faku'gesi Festival next month.
"If you are looking for a new approach to unleash productivity, innovation, collaboration and creativity, attending this event will provide you with excellent tools to yield significant results," says Prof Barry Dwolatzky, Director of JCSE and Faku'gesi Festival co-founder.
He says the Kanban workshops are a unique opportunity, for the first time in South Africa, to learn directly from the co-founder of the use of Kanban in software development and as an added benefit, get to hear from and speak to the director of a major US company using Kanban in very large global healthcare information system development project.
The workshops will be presented in Johannesburg and Cape Town. Johannesburg's event will take place at the Wits University Professional Development Hub from 13 – 15 August 2014.  Visit www.jcse.org.za/events/kanban-workshop-johannesburg to register now and stand in line to win an iPad Mini.
For more information please contact [email protected] or 011 717-6395 or visit http://www.AgileAfricaConference.com.