We are not an institution so please contact the
relevant institution directly for course information.
Register Here
FOR ALL THE LATEST OFFERS
AND SPECIALS NOW
Register
What are you looking for?
AFRICAN EDUWEEK EMPOWERS TEACHERS & STUDENTS IN JULY 2015
African EduWeek Empowers Teachers & Students in July 2015
African EduWeek returns to Johannesburg in July with more of the latest classroom technology and teacher development
"Our core focus will always be the teacher in the classroom"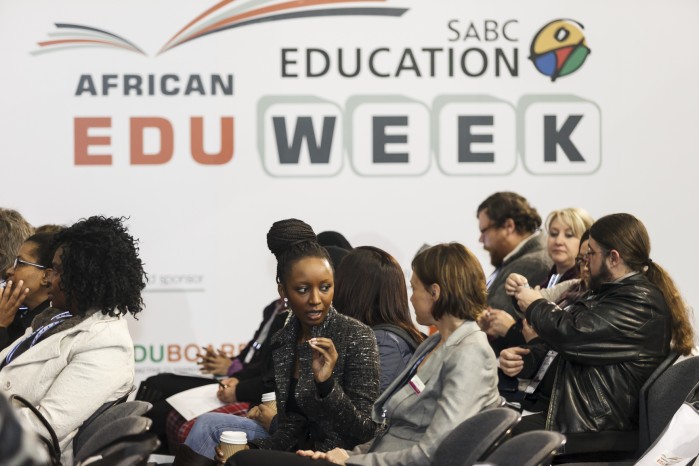 SABC Education African EduWeek is back from 1-2 July in a new venue, with more free-to-attend educational training and development for teachers, a futuristic look at teaching and even more suppliers with the latest classroom technology and services.
"Last year the event underwent a huge transformation to a more expo-focused gathering", Tanya Jackman, event director of the annual SABC Education African EduWeek. "But we want continue to challenge ourselves and our teachers, making sure we bring them content that is relevant for today's educators, including the latest classroom technology, free edu-theatre talks and workshops and the opportunity to engage with educational peers and experts from across the globe." The conference and exhibition is taking place from 1-2 July this year at the new and larger venue of Gallagher Convention Centre in Midrand.
"The move to Gallagher enables us to offer our teachers, experts and exhibitors so many more opportunities", says Tanya. "The 165% increase in visitors last year with 2436 teachers and education experts attending the expo and conference, gave us the stamp of approval that we are meeting the needs of the education sector. This year we are expecting in excess of 4000 education professionals and more than 150 local and international exhibitors will showcase their products and solutions, compared to last year's 90."
The African EduWeek exhibition will feature products and services for the education sector in areas that include basic education, IT, higher education, inclusive education, science and maths, safety and security, sustainability and energy efficiency and school supplies and stationery.
"We want to continue to empower our educators"
"Our core focus will always be the teacher in the classroom", says African EduWeek's Tanya Jackman, "wherever this is or whatever form this classroom may take. Our conference and workshops will therefore be free to attend this year. We want to continue to empower our educators to go back to their schools with new ideas, insight and confidence to face the daily challenges at school, whether it is about teaching skills, social problems impacting learners' performance  or using e-learning tools and educational technology."
Last year, African EduWeek signed an exclusive media partnership with SABC Education which Tanya Jackman says "truly enabled us to take the event to the next level, enabling us to reach our target audience in the farthest corners of the country, through its radio, TV and online outreach. We will also welcome back our large international Chinese pavilion. Last year, we celebrated Chinese-South African educational and trade exchange with a special China Day at the event by the CEIEC or the China Educational Instrument & Equipment Corporation, a major supplier of educational and scientific equipment. CEIEC were very pleased to meet so many high-level stakeholders in South Africa's education sector and will be returning with an even larger presence on the exhibition floor in July."
E-Tech – in African context
New at this year's African EduWeek is the co-located, paid for, E-Tech Africa conference, specifically focused on all things technology in education. "Our programme is beyond exciting", says Tanya, "as we look at the importance of technology innovation in the classroom, especially in African context. We have local and global experts, ready to show us the future of learning. During the opening session, South Africa's own Foundation for Space Development will unveil a helium balloon release into the earth's stratosphere, we will virtually visit various classrooms in the UK, South Africa and the United States and we will get a sneak preview into the classroom of the future!"
More E-Tech Africa programme highlights include:
Technology innovation and development in Africa
– Graham Brown-Martin, renowned speaker on technology and education and the founder of Learning Without Frontiers (LWF)
Smart computing, enabling people of all ages to explore computing 
– Graham Schwikkard, raspberrypi
The exploration of 3D printing
– Jared De Waal,  Business Manager, Solid Edge Technology
The importance of implementing coding into the curriculum
– Camile Agon, Programme Manager, Breteau Foundation
The 9th annual SABC Education African EduWeek is the only all-encompassing education event taking place in South Africa in 2015, and widely regarded as the premier education event on the African continent.
African EduWeek is organised by Spintelligent, leading Cape Town-based trade exhibition and conference organiser, and the African office of Clarion Events Ltd, based in the UK.
Event dates and location:
Edu-theatres and workshop programme: 1-2 July 2015
Expo: 1-2 July 2015
E-Tech Africa: 1-2 July 2015

Location: Gallagher Convention Centre, Midrand, South Africa
Website:  www.educationweek.co.za
Twitter:  https://twitter.com/African_EduWeek
Contact:
Communications manager:  Annemarie Roodbol
Telephone: +27 21 700 3558
Mobile: +27 82 562 7844
Email: [email protected]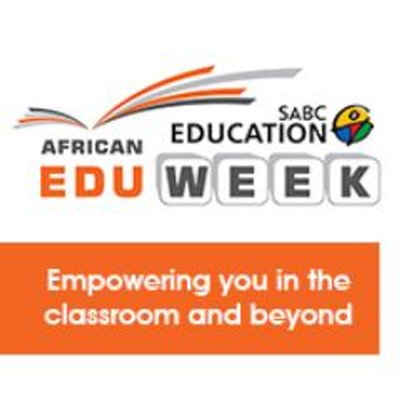 Facebook Comments