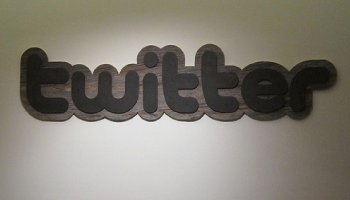 If the social potential for
Twitter
isn't appealing to you, then the promotional aspects should be. Granted, if you use Twitter merely to promote yourself, you'll lose followers fast.
Twitter nomenclature yields that every Twitter user shall be preceded by the @ sign. I'll be using this notation in this post for brevity's sake.
Follow the Leaders
Likewise, the most popular people have the most sway. One tweet from a Twitter King or Queen can rocket your fledgling blog into fame.
And thankfully, most of the Twitter power users are down-to-earth. They will follow you back if you start following them. And they just might retweet a post of yours if they really like.
Learn from Best
AJ Vaynerchuk is the best when it comes to Twitter analysis. We get to kill two birds with one stone, because he's also a student blogger.
AJ's (@ajvchuk) such a pro at Twitter, he's dedicated a portion of his blog to it. He knows the service inside and out. To keep yourself updated with the ins and outs of Twitter, add AJ's blog to your blog reader.
Shameless Tweets
Once you've connected yourself, it's time to start shamelessly tweeting out posts. Again, don't use Twitter only to promote yourself. Once a power Tweeter retweets a post of yours they like, you'll see a huge jump in traffic. Your server might crash. A few days (most likely hours) later, traffic will return to normal.
But this is not a bad thing. In fact, you should expect it. As with any "-effect," there's always a period of severe disappointment. If your new blog somehow makes the front page of digg, you'll see a huge spike in traffic. But then everything will settle back down to normal. But there might be 4 or 5 people that are sticking around and added your blog to their feed reader. Those people are the most important; they will become your biggest fans and will gladly sport your T-shirt when you get them made.
Article by