We are not an institution so please contact the
relevant institution directly for course information.
Register Here
FOR ALL THE LATEST OFFERS
AND SPECIALS NOW
Register
What are you looking for?
A MILLION RAND REASON TO CELEBRATE SA BUSINESS SCHOOL'S NEW GRADUATES
A Million Rand Reason to Celebrate SA Business School's New Graduates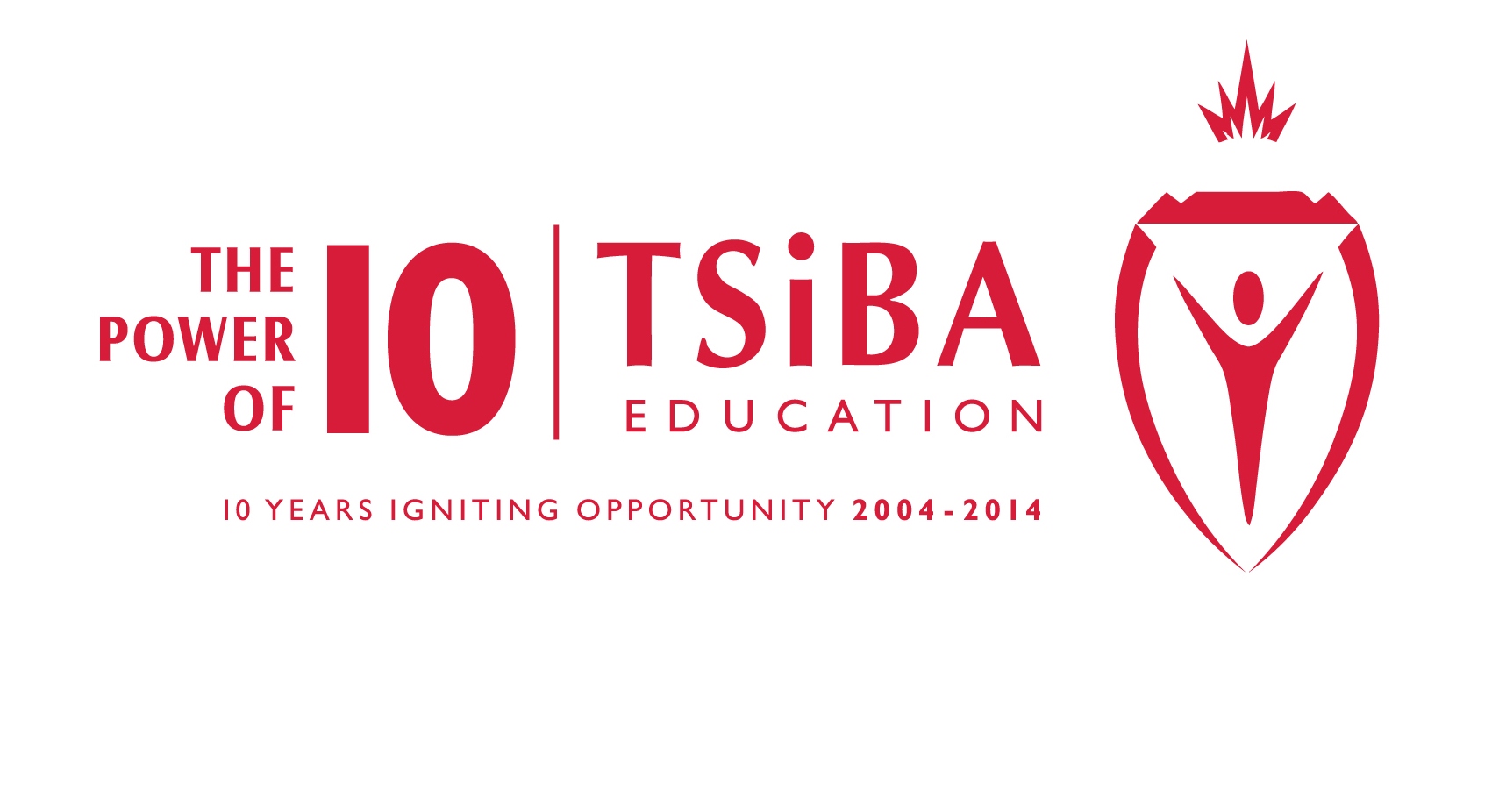 The Tertiary School in Business Administration (TSiBA) is not your typical business school and their 6th annual Graduation was no typical graduation ceremony! Many TSiBA students are the first in their families, even communities, to graduate at tertiary level. While students come from diverse backgrounds, their dreams are all the same – to study at tertiary level and change not only their lives, but those around them.
Their dreams became a reality through tuition scholarships awarded to study accredited, tertiary level courses at TSiBA focused on developing entrepreneurship and leadership. Rather than pay back their scholarships monetarily, students are required to Pay it Forward transferring knowledge, skills and resources they gain at TSiBA back into their communities.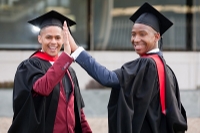 TSiBA is a non-profit business school founded in 2004 and accredited with the Department of Higher Education (No: 2007/HE08/001). Over the last decade TSiBA has awarded 1 500 scholarships to talented young people who may otherwise not have had access to higher education for academic or financial reasons. In six cohorts TSiBA has graduated five Mandela Rhodes Scholars, two Kofi Annan Scholars, two Allan Gray Orbis Foundation Candidate Fellows and many social change awards.
With its expanded academic offerings TSiBA also capped its first class of Postgraduate Diploma in Small Enterprise Consulting graduates. This course is designed for coaches and mentors who help small business owners start, grow and develop their businesses to ensure they are profitable and sustainable.
TSiBA is unique in that it balances the curriculum with both academic content and experiential learning. TSiBA seeks to ensure that students are equipped not only for further study and the working world, but also develop a social conscience and the skills to build our nation. Even more impressive is that 95% of TSiBA degree graduates are employed, entrepreneurs or studying at postgraduate level – this against the backdrop of 52% unemployment amongst South African youth.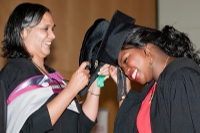 Adri Marais, TSiBA CEO explains, "Contrast this figure with the drain of having unemployed and unemployable youth on the street. Not only is there the lost opportunity cost of productivity, but also the harsh social impact of unemployment such as increased rates of depression, illness, crime, drugs, domestic violence and reliance on social grants."
Ishmoedeenah Douglas, 2014 BBA Graduate and Legal and Budget consultant at Intelligent Debt Management epitomizes a typical TSiBA graduate when she says,"I am the youngest of nine kids and also the first to graduate with a Degree, so I am the daughter of an exceptionally proud Dad. Before TSiBA, I was a shop assistant at a Game store, earning a minimum wage. Now, six months into the working world, I've been promoted to Senior Consultant at the top debt management company in Africa; I've also recently received two alternate job offers from well-known investment firms."
Celebrated South African media personality, Shado Twala a radio DJ, journalist, entrepreneur and radio and television producer, was the event's honorary guest speaker and Mathew Gold, SA Music Award Nominee, vocalist, songwriter and musician performed.
Issued by TSiBA Education NPC: www.tsiba.org.za
Facebook Comments