We are not an institution so please contact the
relevant institution directly for course information.
Register Here
FOR ALL THE LATEST OFFERS
AND SPECIALS NOW
Register
What are you looking for?
A MATRIC'S FUTURE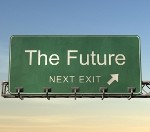 By Dean Dart
Age: 18
Field of study: Financial Management
Place of study: Unisa
So matric is finished… so is a chapter in our lives.
We are the "Born-frees" – the children of post-Apartheid.
All of that is finished. Those pages have been written. Now it is time for a new chapter, a fresh start.
But after 12 years of "living" one constant life, that of school, we now find ourselves asking; "What is a fresh start?" Does that mean I go study? Or does that mean I go find a job? But the reality of life here in South Africa rattles the youth. With an insecure future, what do we do?
Let us take a look at our options…
Getting a job:
Coming directly out of school having only a matric certificate is considered no achievement in today's day and age.
But what does this mean?
Is the education we have undertaken over the past 12 years' worth so little? Is the 32 hours of end year exams worth so little? Or is it that our standard of education quality dropped so much so that having a matric certificate, is worth less now, than what it was worth 20 odd years ago?
In South Africa, if young people fail to get a job by the age of 24, they are almost never likely to get full-time formal employment. As a consequence, about 60 percent of an entire generation could live their lives without ever holding a formal job. This time bomb is the greatest risk to social stability in South Africa. Of the total percentage of unemployed people within our country, ages 18 -34 years old, account for more than sixty percent of unemployed workforce of South Africa.This means that with a Matric Certificate alone, life would be very difficult…
This leads us to our other argument…
Go to study:
Now for anyone this would be ideal – you apply, you get provisionally accepted, finish matric, make the grade and then start studying to a brighter future…
Nothing is that simple…
Financial constraints are one of the key reasons for the low proportion of university or college graduates in the country, particularly with the cost of tertiary education having increased dramatically over the past 20 years.
In South Africa, the average cost for a university education is around R15000 to R35 000 per annum – for tuition alone. As has been the case in the past, these costs are expected to increase faster than the rate of inflation.
However one must never forget the living costs in our country. Often, it is not the cost of tuition; but the cost of living that bleeds students dry.
However, South Africans who obtain a degree earn on average between 2.5 and four times more than people who do not complete schooling and are three times more likely to get a job.
Currently, only 15 percent of students currently graduate with their degree or diploma – making South Africa's rate of graduation from university one of the lowest in the world.
So what does this mean for us; the youth?
It means we have now enrolled into the School of Life! The truth is, is that the learning only starts now.
For our future is as bright as we make our present…
Facebook Comments