We are not an institution so please contact the
relevant institution directly for course information.
Register Here
FOR ALL THE LATEST OFFERS
AND SPECIALS NOW
Register
What are you looking for?
5 TIPS FOR SUCCESSFUL EVENTS MANAGEMENT
5 tips for successful events management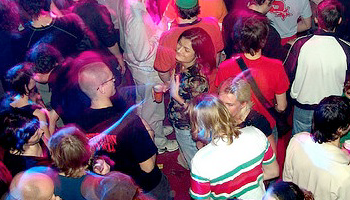 Regardless of the events you're managing, there are a few things you could do to make your events successful.
What's so exciting about a career in Events Management is the fact that you never know
Whatever the event, whether it's corporate, the launch of a new product, or a private event like a wedding or a birthday, here's five tips to make it a success:
1. Begin with the budget
By first establishing your budget with your clients, you'll know how to manage your costs.
2. It's all about the environment
Think of different locations where you could hold your event. Don't just use the generic boardroom and community hall – make the venues as exciting as the event.
3. Book first, plan details later
You should book the venue first, to make sure it's available for your event. You should also book your keynote speakers and guests of honour as soon as possible. Successful events management is about planning ahead – so don't leave things to the last minute.
4. Entertain them 
Use an entertainment agency – they'll find quality entertainment, that's suitable for your event. Using an entertainment agency will actually save you time and money.
5. Be flexible 
Things never go as planned, so be flexible. Throughout your events management process things will change. You may have to change an event's time, it's proceedings, or it's location, the best thing to do in these situations is to take it as it comes and, to the best of your ability, continue as planned.
An events manager needs the skills to plan, co-ordinate and properly execute a variety of events.
The higher certificate in Event Management through Varsity College equips you with the skills necessary for successful events management. The events management programme covers:
Event Planning and Co-ordination
Event Management
Event Execution
End User Computing
Project Management
Business Communication
Business Practice and Entrepreneurship
Marketing Principles
PR
The Independent Institute of Education degrees, diplomas and certificates are offered on Varsity College campuses.  In addition Varsity College offers tuition support for qualifications of The University of the Free Sate (UFS), University of South Africa (UNISA) and the IMM Graduate Institute of Marketing (IMM GSM) and has academic partnerships with international institutions such as The Open University of the UK (OU) and the International College of Hotel Management (ICHM).
If you would like more information about this Events Management programme, or you'd like to inquire about other programmes available to you, contact Varsity College or visit the Varsity College website at www.varsitycollege.co.za.
Facebook Comments